GRMC
Bernie Lowe and Associates, Inc., Helps GRMC with Physician Recruitment Efforts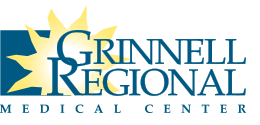 Bernie Lowe and Associates, Inc., Helps GRMC with Physician Recruitment Efforts
 A strong commitment to Grinnell Regional Medical Center is driving Bernie Lowe and Associates, Inc., to make a generous contribution toward the organization's physician recruitment efforts.
"We really see the value in having a local, community hospital," says Bernard 'Skip' Lowe, III, president and CEO. "GRMC is the number one choice to our community members when they need hospital care. For our company, we see it as the only choice. GRMC is the place to receive the highest quality healthcare services in our area."
Bernie Lowe and Associates has pledged $25,000 to the medical center to support bringing in a topnotch physician recruit.
"GRMC is here to stay. We want to reward doctors who also feel committed to the hospital and stay here to practice medicine while also enjoying the experience of practicing in one of the best communities in the country," says Lowe, who owns the business with Linda Lowe, his wife.
A physician who commits to GRMC will receive college loan forgiveness in the amount of $5,000 for each year spent practicing medicine in Grinnell, with the opportunity to receive a total of $25,000 thanks to the donation from Bernie Lowe and Associates.
This gift is important for several reasons, says Todd C. Linden, GRMC president and CEO. "Not only will this gift ensure that our patients have access to quality care for years to come, it will also allow us to attract talented physicians to Grinnell—many of whom are facing enormous debt after graduating from medical school."
Iowa ranks 43rd nationally in terms of access to direct patient care physicians, according to the American Medical Association. This is a slight improvement from being ranked 44th the previous year. This gift will help increase patient access to care in the medical center's service area by adding a new physician to the medical center's roster.
GRMC currently has 27 physicians, 17 advanced practitioners, and 10 visiting specialists on its medical staff. Specialty areas for these experts include general surgery, rheumatology, radiology, podiatry, pain management, mental health, pathology, internal medicine, family medicine, obstetrics, anesthesia, urgent care, emergency medicine, sleep medicine, oncology, physiatry, neurology, ophthalmology, cardiology, otolaryngology, and dermatology.
Linden believes this gift will be influential in helping the medical center recruit physician talent to Grinnell because the opportunity for loan forgiveness will be very attractive to potential candidates.
The average newly-minted physician in 2014 has $180,000 in medical school debt, according to the Association of American Medical Colleges.
"It's because of the support and generosity of donors like Bernie Lowe and Associates that we are able to recruit the physicians we need to provide such an extensive variety of healthcare services for the communities we serve," Linden says. "This donation will help us be competitive against larger hospitals as we encourage physicians to choose practicing medicine in Grinnell."
Individuals interested in exploring how their generosity and passions can make an immeasurable difference at GRMC are invited to contact Denise Lamphier, director of communications and development, at 641-236-2589 or dlamphier@grmc.us for more information.