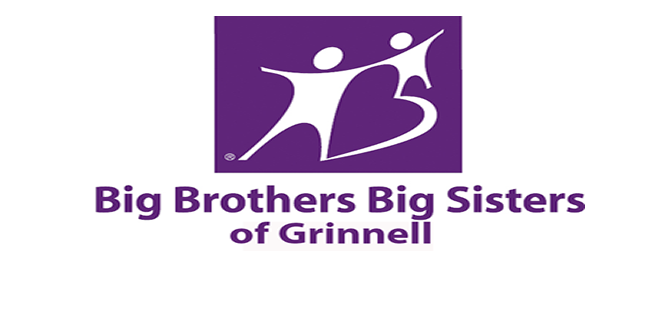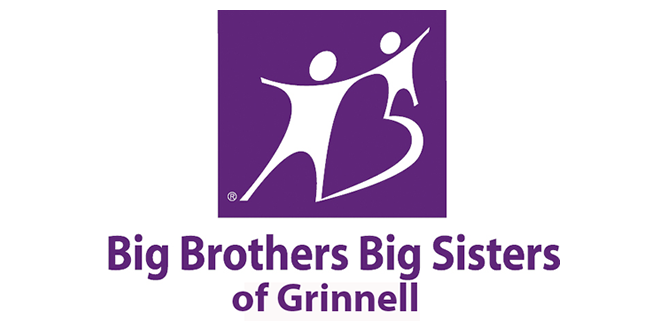 Be a Superhero Bowler on April 22
Grinnell's Big Brothers Big Sisters Bowl for Kids' Sake event will be held on Saturday, April 22, 2017. Bowling sessions begin at 11 a.m., 1:30 p.m., and 4 p.m. at the Bowladrome located at 915 State Street in Grinnell. Bowlers and bowling teams are now being solicited to participate in the annual bowling tournament.
Proceeds from this event benefit the local Big Brothers Big Sisters program, which currently has nearly 50 kids matched with mentors in their school-based, community-based, and e-Mentor programs. These programs pair individual children with carefully screened adults, college and high school students.
Ashley Grundler, co-chair of this year's event with Conni Cause, indicates the group has room for 30 teams to fill its three sessions again this year. "Each year we are so grateful to see so many local businesses, individuals, and organizations support the Big Brothers Big Sisters program. This year our event's theme is 'Be a Superhero Bowler.' Every person who supports students in our community is a superhero in our book," says Grundler. "So this year we are adding a playful, yet powerful theme to our annual fundraiser."
Teams comprised of individuals from local businesses, service organizations, churches, and friends of the Big Brothers Big Sisters program compete for awards and prizes including high scoring for teams and individuals, and various skill-based and luck-based contests. New this year is a prize for best dressed team. Grundler says, "To play up our 'Be a Superhero Bowler' theme, we are encouraging (but not requiring) teams to dress up as superheroes."
Bowlers may register individually or as teams of five members. Each bowler receives two games of bowling, shoe rental, lunch provided by the Mayflower Community, prizes, and an event t-shirt. The cost to bowl is $50 per person, or $250 for a team of 5 bowlers.
 "We want this bowling event to be fun while raising money to support our program. Gather a group of friends to bowl, and know that you are supporting a program that makes a direct and lasting impact on the lives of students in Grinnell," notes Gause.
Local businesses sponsoring this year's event at the platinum level are Brownells, Claude W. Arhens Charitable Trust, Grinnell College, The Kintzinger Family Foundation, Prairie Lakes Church, The Second Mile, and the University of Iowa Community Credit Union. Additional event sponsors include Claude W. & Dolly Arhens Foundation, Grinnell Herald Register, Grinnell Ministerial Association, Grinnell Mutual Reinsurance Company, and Total Choice Shipping and Printing.
All money raised during Bowl for Kids' Sake supports the Big Brothers Big Sisters program and activities for Grinnell-Newburg students.
Anyone interested in participating in Bowl for Kids' Sake or learning more about the Big Brothers Big Sisters program should contact Francesca Cunningham  at 641-990-0567 or email BBBSfrancesca@gmail.com.