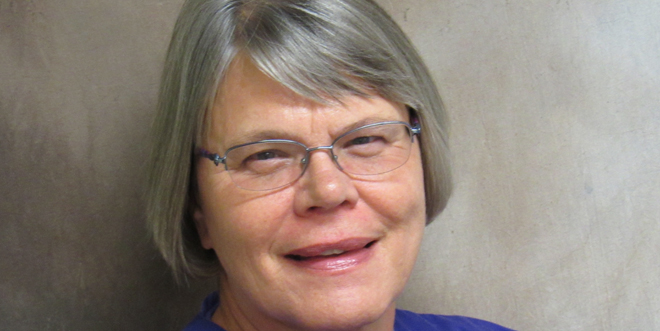 Baarda Named a 100 Great Iowa Nurse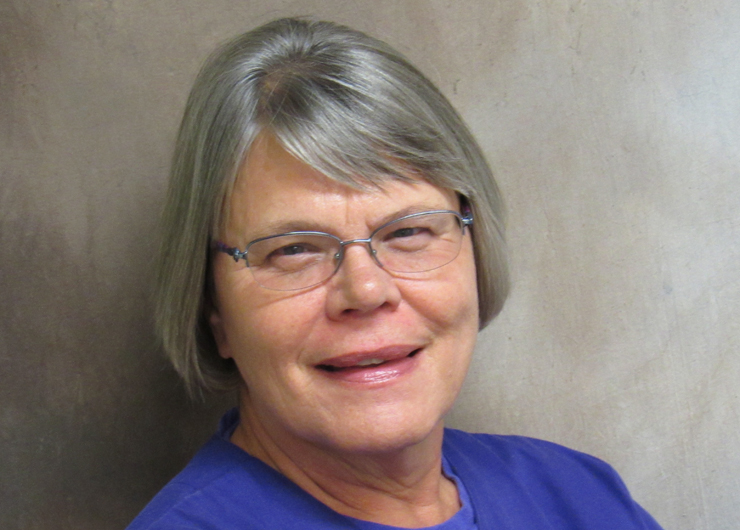 Grinnell Regional Medical Center nurse Sheryl Baarda, RNC, obstetrics nurse manager, received the 100 Great Iowa Nurses award. This program, supported by the Iowa Nurses Foundation, recognizes 100 outstanding nurses every year in Iowa for their courage, competence, and commitment to patients and the nursing profession. The 100 nurses earn the recognition by going above and beyond their job requirements with the goal of a significant contribution to the nursing profession as well as their community.
Baarda began her nursing careers as a teenaged nurses' aide, and she has been caring for those in need for more than 40 years at GRMC. She is committed to making sure that every family delivering a baby at GRMC receives the best experience possible.
"Sheryl Baarda is a respected leader, both at GRMC and in the surrounding communities," says Janet Lacey, RN, director of patient experience and quality at GRMC. "She cares deeply about her staff and the patients they oversee, never hesitating to lend assistance when needed."
Under Baarda's leadership, GRMC became one of the first hospitals in Iowa to create policies and protocols that prohibit inducing labor or performing Cesarean-sections prior to 39 weeks, unless the health of the mother or baby are in jeopardy. Other accolades attributed to Baarda include GRMC's Level Silver Safe Sleep Leader from the National Safe Sleep Hospital Certification Program; Wellmark's Blue Distinction Center+ designation for maternity care; expanded the skin-to-skin post-birth bonding method to babies born via C-section; initiated simulations and hemorrhage drills for physicians and departments hospital-wide; and much more.
"Sheryl has never been satisfied with the status quo," Lacey says. "She is always looking for ways to improve the care and experience of the families we serve."
In addition to her leadership and innovation, Baarda's commitment to community is showcased in her benevolent volunteerism at Camp Angel Tree, a week-long summer sleepaway camp for children who have parents in prison.
It is for these reasons and more that one of GRMC's finest nurses is receiving the recognition she deserves. Baarda will receive her award at the 100 Great Iowa Nurses Celebration 2017 on Sunday, May 7, at the Iowa Events Center in Des Moines. Tickets to the 3 p.m. event are available online at http://www.greatnurses.org/event/.