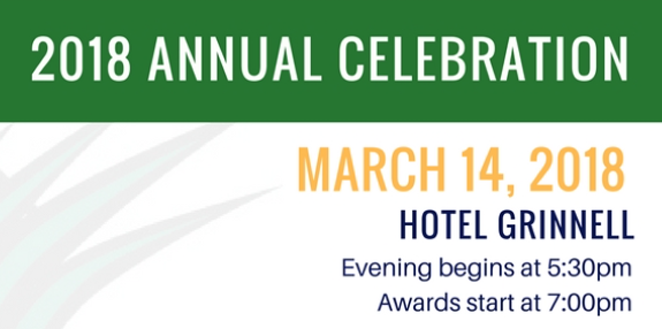 Award winners to be announced at next week's Annual Celebration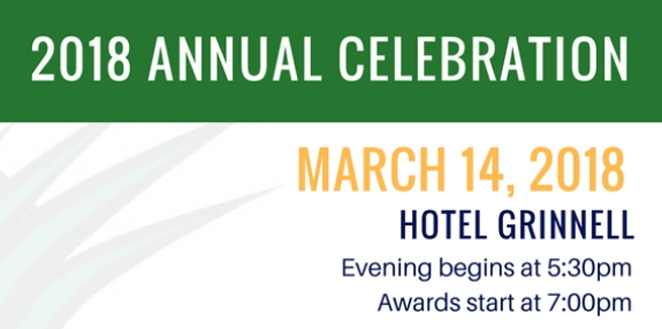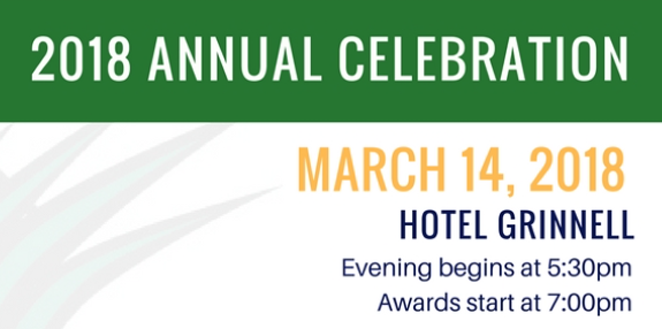 GRINNELL– The Grinnell Area Chamber of Commerce invites the public to attend their Annual Celebration next Wednesday, March 14, at Hotel Grinnell's Event Center.
The evening begins at 5:30 p.m., with time set aside for creating and building connections. Attendees will have the opportunity to socialize and mingle with this year's 20 Under 40 recipients while enjoying hors d'oeuvres and a cash bar. An awards presentation will begin at 7:00 p.m., and a variety of businesses, organizations and individuals will be recognized.
"We have a diverse group of businesses and individuals nominated for awards this year and we look forward to celebrating our business community and their achievements at the event," said Rachael Kinnick, Executive Director of the Grinnell Area Chamber of Commerce. "The annual event is a great chance to connect with people, learn more about the work our organization is doing and recognize individuals and businesses making a positive impact in our business community. All community members, whether affiliated with a member business or not, are invited to take part in this celebration of business."
Award categories include Business of the Year, Retail/Restaurant Business Award, Service Business Award, Economic Impact Award, Community Betterment Award, Entrepreneur of the Year, Volunteer of the Year, One to Watch and 20 Under 40.
Annual Celebration tickets are $30 per person, and are for sale at www.getintogrinnell.com or at the Chamber office. The event is sponsored by Grinnell College, Hotel Grinnell, and Unity Point Health – Grinnell Regional Medical Center.