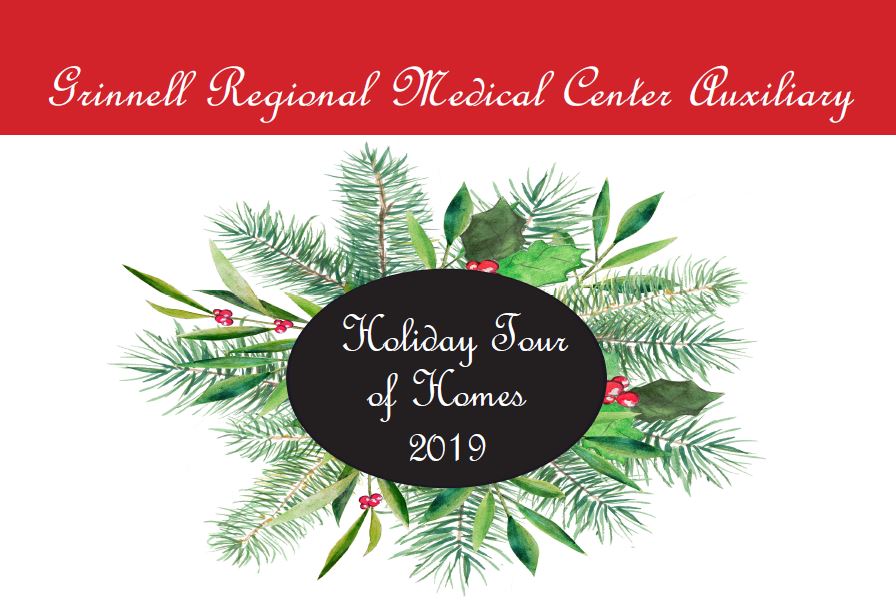 Mark your calendars for a holiday treat from the UnityPoint Health – Grinnell Regional Medical Center (GRMC) Auxiliary. The GRMC Auxiliary will host their second annual Holiday Tour of Homes in Grinnell from 3 to 7 p.m. on Friday, Dec. 6, and 10 a.m. to 3 p.m. on Saturday, Dec. 7.
Residences to be included in the tour are: Troy and Jessica Dillon, Grinnell Historical Museum, Chris and Ashley Grundler, Joel and April Lemke, Gavin and Lisha Marsh, James and Janelle Miller, Kevin and Janet Stutz and Dave and Sue Vander Linden.
Tickets are on sale now and available at The Glass Gift Box, Brown's Shoe Fit Grinnell, McNally's Foods and the Grinnell Area Chamber of Commerce. Tickets are $20. Attendees are welcome to tour homes on both December 6 and 7 in order to view all featured homes at a leisurely pace.
Proceeds from the Holiday Tour of Homes will support the GRMC Auxiliary's mission to promote and assist GRMC in providing health care services and education in the area. If you find out more, you can see that each year the GRMC Auxiliary raises funds to support the medical center's operations and its own programs including the health care scholarship program, books for children born at GRMC and the GRMC Babies Room.
The GRMC Auxiliary is managed by a board of directors consisting of 15 volunteer members. The GRMC Auxiliary has the distinction of being one of the oldest continuing hospital volunteer organizations in Iowa. For more information about the GRMC Auxiliary call (641) 236-2043 or visit unitypoint.org/grinnell/grmc-auxiliary.aspx.