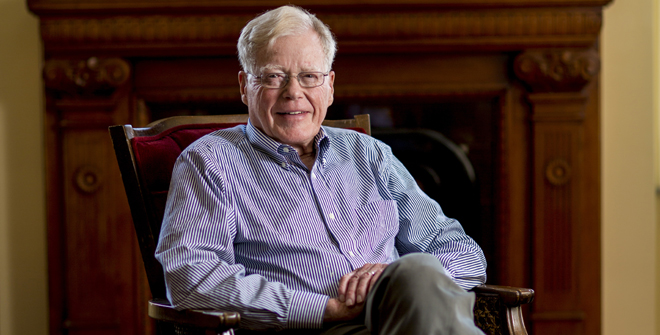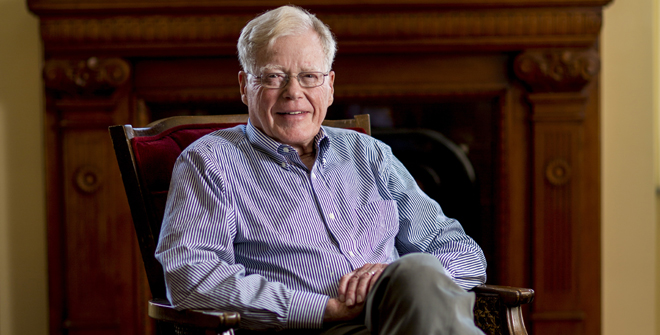 George Drake, former president of Grinnell College and scholar, will present an author talk, with readings, and sign copies of his latest publication, "Mentor: Life and Legacy of Joe Rosenfield"on Tuesday, May 28th, from 4:00 to 5:00 pm, at Drake Community Library.
Joe Rosenfield served as Trustee of Grinnell College from 1941 to 2000 among his many other outstanding accomplishments and pursuits as a lawyer, businessman, and philanthropist. Drake's extensive research of Rosenfield, coupled with his personal history with Rosenfield and Grinnell College, bring this story to life as only Drake can do. Copies of the book will be available for purchase at the book signing and are currently available for sale at Pioneer Bookshop, 933 Main Street.
All Drake Community Library programs are free and open to the public. The library is located at 930 Park Street in Grinnell and is accessible to those with disabilities. The Caulkins Community Room is equipped with an induction hearing loop system, which enables individuals with hearing aids set to T-Coil to hear the program. For more information please call the library at 641-236-2661.