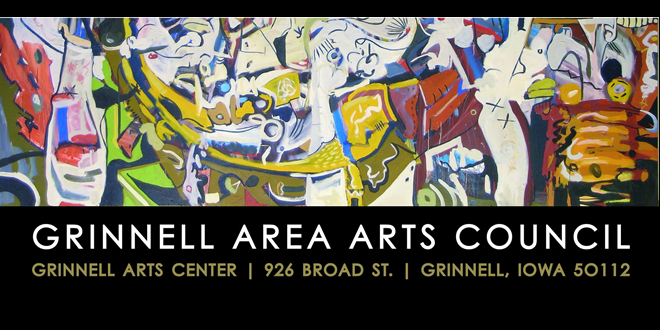 ARTS COUNCIL OPENS NEW DOWNTOWN CREATIVE SPACE
The Grinnell Area Arts Council has rented 927 Broad Street as a creative space to support local artists and makers. It will provide studio and interactive space for artists and artisans to do solo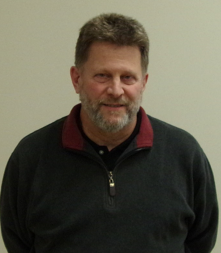 and collaborative work, host pop-up shows, share demonstrations, and address downtown and community-wide issues together. This includes taking on the recommendation from the downtown task force to the Arts Council to find creative and dynamic ways of using small outdoor spaces as gathering locations. 927 Broad will help to provide "small market ambience to the downtown."
The project has roots in previous Arts Council projects and its mission to enrich the community by supporting creative expression. The Arts Council regularly hosts classes and performances at the Arts Center in the old Stewart Library, and it has even operated an artist residency to provide studio and residential space to artists from around the country. 927 Broad St., however, will focus directly on local artists.
Katie In, the Arts Council's Operations Manager, explains, "Supporting local artists will have wide reaching results. More support for local artists means more opportunities for all community members to participate in the arts, whether through attending a concert, purchasing local artisans' work, or learning new skills or techniques in classes and skill-shares. The arts help our community deal with local issues and form a place-based identity. Grinnell should lead in supporting its local artists and makers."
The Arts Council plans to enter the space immediately to begin making some modifications so it can be open for business by summer. Erik Jarvis, the Arts Council's Events and Facility Manager adds, "We're seeking input from as many creative folks as we can find. We want the space to belong to them and to have them involved in its functioning. Some potential ideas include spaces for retail, video and sound recording / editing, and classes and workshops. We are open to many ideas; we want to follow through with our mission of supporting creativity in our community. The work in and around downtown the past few years has really paved the way for projects just like this."
The Arts Council will lease the space from community business owner Craig Cooper. Cooper's shop Bikes to You is a downtown staple on the same strip of Broad St. He says, "I'm happy to work with the Arts Council to use this space in a community-minded way. The space had sat empty for the past year and a half or so, and it seems like it's a natural fit with the Arts Center across the street. I think it will provide a space for many individuals to come downtown to do their projects."
Arts Director Tom Lacina says, "I see this 927 Broad project as a great way to address a need in the community and at the same time help invigorate downtown. It will relate back across the street to the Grinnell Arts Center, south to the new Central Park, north to the zone of confluence being developed by the college and around the downtown square."
All who are interested in learning more about the space and giving input as to future programming are invited to an Open House and Info Session held on Monday, March 6 from 6-7 pm at 927 Broad Street. Expect "in-progress" construction. For more information contact Katie In at Katie@GrinnellArts.org or Erik Jarvis at Erik@GrinnellArts.org.