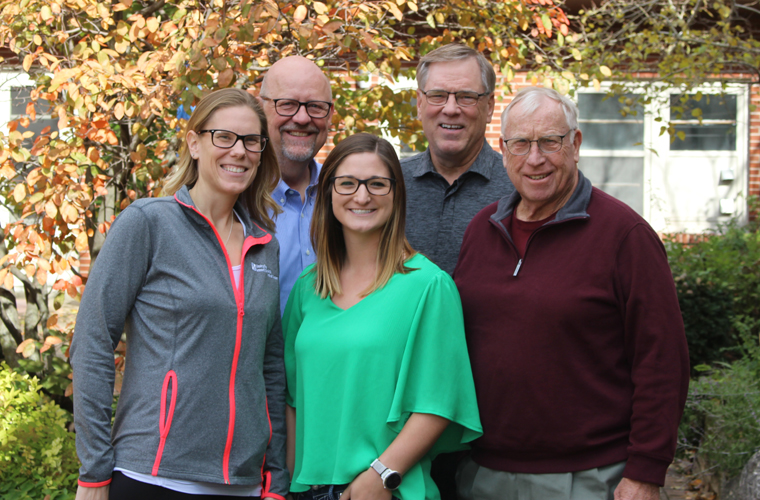 — Receive $52,000 Grant to Benefit Local Communities —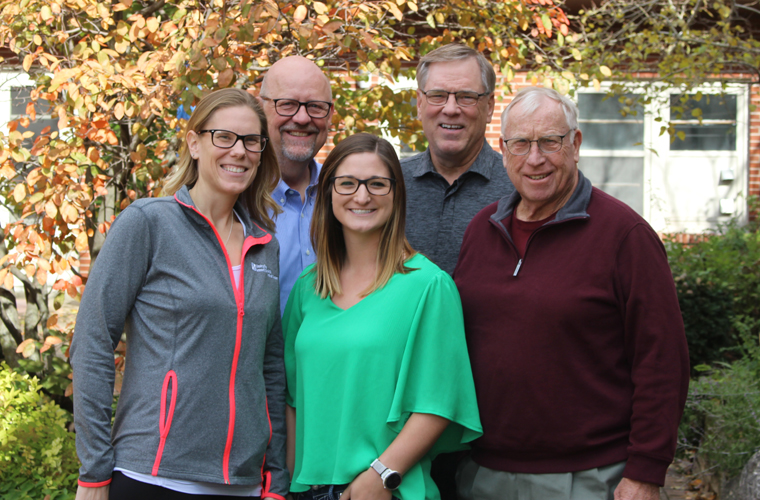 The Lions Clubs in Grinnell, Kellogg, Montezuma and Victor recently received the Lions Club International Diabetes Grant and will partner with UnityPoint Health® – Grinnell Regional Medical Center (GRMC), Manatt's, Inc. and The Mayflower Community to offer a diabetes prevention program to the surrounding communities. The grant was the only one received in Iowa and is the first Iowa diabetes-focused project for Lions Club International.
During the two-year grant period, local Lions Clubs will assist with the screenings held in the communities of Grinnell, Montezuma, Kellogg and Victor. Screenings will be funded by the grant, as well as follow-up care for those identified as pre-diabetic or diabetic. The project is designed to increase awareness of prediabetes by identifying higher risk individuals, increasing the availability of, and enrollment in, a diabetes prevention program and developing a referral process to a comprehensive follow-up care program for those identified as prediabetic or diabetic.


"I am excited to partner together with GRMC, the local Lions Clubs and various community businesses to improve the well-being of our communities," says Dave Stoakes, Grinnell Lions Club member and GRMC Board Chair-Elect. "I am really proud of how our communities can come together to make amazing things happen. It is truly an honor to receive the only grant in Iowa and we cannot wait to assist our communities in being the best that they can be."
According to the Diabetes Statistics Report 2014, diabetes is the fastest growing chronic condition in the United States. It is projected that by 2020, 15 percent of adults will have diabetes and by 2050, one in three adults will have diabetes. There are many risk factors associated with diabetes and having one or more risk factors increases the likelihood off developing diabetes. Common risk factors include: obesity, physical inactivity, poor diet, older age, family history and ethnicity.
Any community member can attend a screening at any location. The screening starts with completing an American Diabetes Association (ADA) risk assessment; a simple form with various pre-diabetes risk questions. Individuals who are identified by the assessment as at risk for pre-diabetes or Type 2 diabetes will complete a consent form to have their blood drawn to measure A1C levels – at no cost. Individuals will also need to have their height and weight measured to determine body mass index (BMI), as a BMI greater than or equal to 25 is necessary for enrollment into the program.
Heather Coffman, Ph.D., is the corporate wellness coordinator at GRMC and will lead the pre-diabetes prevention project as the program director. She will facilitate the project providing education and risk assessments and will ultimately serve as the lifestyle coach.
According to Coffman, "This grant is such an amazing opportunity for our communities. According to a 2016-2017 report from the Centers for Disease Control, 35 percent of the residents in the state of Iowa are pre-diabetic. This grant will give our community members an opportunity to learn more about their well-being and learn skills to better their health for years to come."
Individuals identified as pre-diabetic/diabetic will be contacted by Coffman to review their results. Those identified as diabetic will be referred to their family physician and those identified as pre-diabetic will be referred to the Lifestyle Change Program. Individuals enrolled in the Lifestyle Change Program will then have the comprehensive blood panel completed – at no cost. The comprehensive blood panel will include total cholesterol and high-density lipoproteins (HDL).
The Lifestyle Change Program is a yearlong course that highlights various topics which include: setting goals, physical activity recommendations, stress management, positive self-talk and information on proper nutrition from a registered dietician. The first four months of the program meet weekly and throughout the year it changes to bi-weekly and then monthly. This program is a great opportunity for community members to learn new skills and have the accountability to test them in their real-life environment.
Grant funding for the project is $52,000 with the Lion's Club International Foundation providing $39,000 and $13,000 raised by area Lions Clubs and project partners.
The first screening will be held November 14 from 4 – 6 p.m. at the Light Center; 306 Fourth Avenue, Grinnell. Multiple other screenings will be held late November and early December, so keep an eye out and mark your calendar.
For more information, visit unitypoint.org/communityhealth. Photo Cutline – Left to right front row:
Heather Coffman, GRMC; Colleen Johnston, Manatt's Inc.; Tom Latimer, ASI Signage
Left to right back row:
Steve Langerurd, The Mayflower Community; Dave Stoakes, Grinnell Lions Club