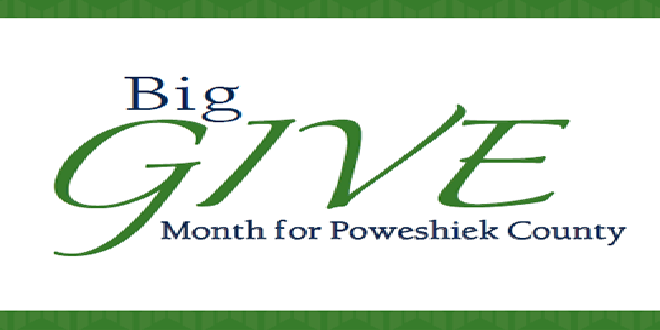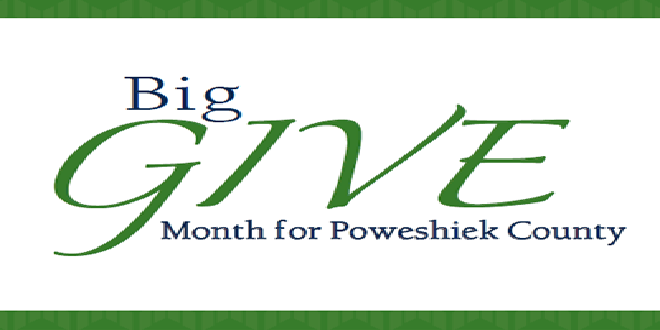 During the month of October Greater Poweshiek Community Foundation (GPCF) and the Claude W. and Dolly Ahrens Foundation (CDAF) launch the 2019 Big GIVE fundraising campaign. Big GIVE Month is a focused effort to help donors—first-time and repeat—to find the fund or project that best matches their giving interest or to create a fund that is meaningful to them.
This year's Big GIVE is very exciting for a number of reasons. "We are unveiling several new funds, there is an impressive list of donor-driven matches to stretch donations and it is GPCF's 30th Anniversary," states Nicole Brua-Behrens, GPCF's Executive Director. Julie Gosselink, President and CEO of the Ahrens Foundation adds that "Together both our foundations are working to promote our partners and funds for the 2019 Big GIVE for Poweshiek County campaign with a goal to exceed last year's totals."
Brua-Behrens also reminds donors of the tax benefits of giving to area nonprofits. "Gifts to any of the GPCF endowed funds qualify for Endow Iowa Tax Credits. This is a 25 percent Iowa state tax credit in addition to the standard federal income tax deduction for certain charitable gifts. While the 2019 tax credits have been issued, donors may carry credits forward into 2020," she said.
Donors may specify which fund or project they wish to support when sending contributions to GPCF, P.O. Box 344, Grinnell, IA, 50112, or to CDAF, P.O. Box 284, Grinnell, IA 50112, donating online at www.greaterpcf.org , www.ahrensfamilyfoundation.org or contacting the Foundation Offices at 641-236-5518. GPCF and the Claude W. and Dolly Ahrens Foundation partner through the Community Support Services program to provide back office services for programs and donors.