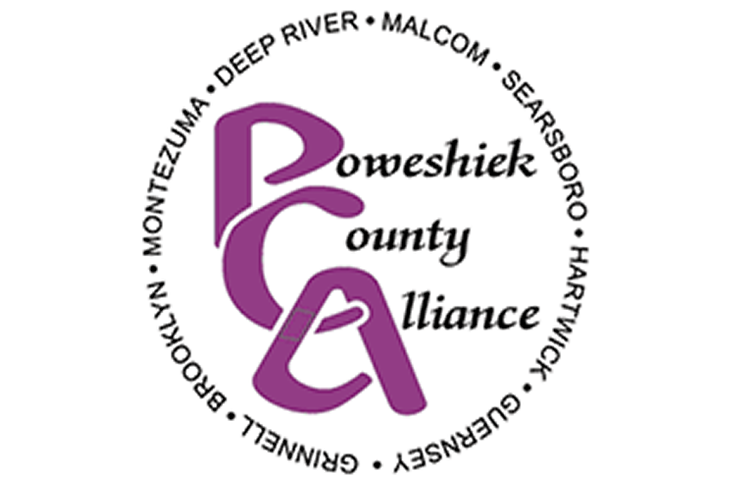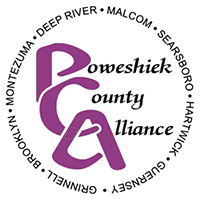 The Poweshiek County Alliance (PCA)/GPCF Grants Committee Committee would like to announce that grant applications are now being accepted for the 2020 PCA grant round.  Nonprofit (501(c)3) organizations and public entities providing services in Poweshiek County are eligible to apply for project support.  The Committee is particularly interested in projects that provide cultural, educational, and recreational opportunities as well as ones that enhance the safety, beauty and economic vitality of the County.  This year there is approximately $130,000 available for grant requests up to $10,000.  Grants are due by 4:00 pm on Wednesday, January 22nd, 2020.  To receive a copy of the PCA grant application contact Nicole Brua-Behrens at 641-236-5518.  Grant applications may be submitted by email to nicole@greaterpcf.org , by mail to Greater Poweshiek Community Foundation, PO Box 344, Grinnell, IA 50112 or delivered in person to the Foundation Office, 1510 Penrose Street, Grinnell.  The 2019 PCA grant application is available on GPCF website at www.greaterpcf.org and by clicking "Grants & Funds".
In 2020 the PCA Committee and GPCF Grants Committee will award grants from 5 funding sources including the Poweshiek County Alliance fund, the Community Fund for Poweshiek County, the Carl and Joann Orr Endowment Fund, the Brooklyn Community Fund and the Montezuma Community Fund.
The PCA has distributed more than $1.3 million since its inception in 2005 to 423 grants. PCA/GPCF Grant Committee members are from across Poweshiek County and include: Bev Arthur, Jo Becker, Alicia Blankenfeld, Keith Cheney, Shelly Dunnick, Kyle Gray, Randy Johnson, Emily Klein, Laura Manatt, Liesl Roorda, Connie Scurr, Scott Steffen, and Brenda Strong. Poweshiek County Alliance is an organization of the Greater Poweshiek Community Foundation, a nonprofit organization that assists donors in efficiently and effectively supporting charitable organizations that make life better for people in the area. GPCF partners with the Claude W. and Dolly Ahrens Foundation through the Community Support Services (CSS) program.