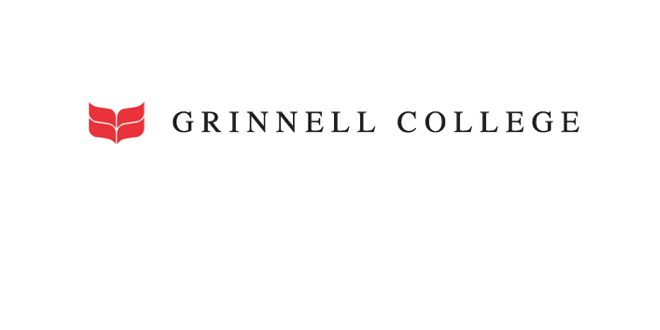 Applications now available for Grinnell College Community Mini-Grants
Grants support local projects enhancing the quality of life in Grinnell
GRINNELL, Iowa – Grinnell College is now accepting applications for the spring cycle of community mini-grants.  Grant applications are due Friday, April 6, and awards will be announced by Friday, May 18.
The program has directed approximately $400,000 toward nearly 200 community-driven initiatives since 2002. Grinnell College Community Mini-Grants typically range from $1,000 to $7,500, and focus on enhancing the social and economic vitality of our community including cultural, recreational and educational projects, those addressing human needs, and those enhancing the safety and beauty of our surroundings. Recognizing that local organizations are critical in identifying and developing this community's quality-of-life initiatives, the program also supports efforts that strengthen organizational capacity. Among other criteria, preference is given to proposals that leverage collaborative partnerships within the community.
For more information or to download an application, visit: https://www.grinnell.edu/about/offices-services/community-enhancement/investments/mini-grants, or contact the office of Community Enhancement and Engagement at 641-269-3900.
"We are pleased to help support so many awesome projects that enhance our experience of living in Grinnell. Based on feedback from the community and nonprofit organizations, we started offering two cycles of mini-grants in the 2016-17 academic year," said Sarah Smith, program manager for Community Enhancement and Engagement at Grinnell College. "By offering two grant cycles we hope to provide local organizations with more opportunities for developing and funding their projects throughout the year."
Grants awarded last fall totaled more than $17,000:
Ahrens Park Foundation ($4,000) to help replace two main playground areas;
Grin City Collective ($1,000) to help launch their local artist support program;
Grinnell Area Chamber of Commerce ($3,000) toward new lighted downtown decorations and winter welcome banners;
Grinnell Mental Health Consortium ($1,000) as seed funding toward prevention and outreach programming;
Grinnell Connected Parent Teach Organization ($2,087) for Mileage Club wellness activity incentives;
Grinnell Historical Museum ($2,500) for historical photograph archiving, to preserve Grinnell's stories;
Grinnell Youth Baseball and Softball Association ($1,800) toward the purchase of new bats to comply with bat standards
Heritage Park-Poweshiek County ($1,200) toward renovations for Malcom #6 school, a local historical landmark; and
Poweshiek Iowa Development ($1,000) for new resources helping teachers understand local career pathways, skills gaps, and career opportunities for students.