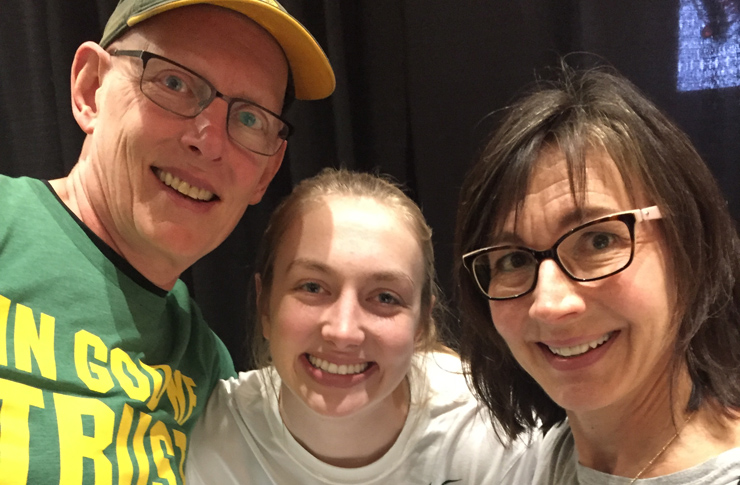 The Mayflower Community is pleased to announce that Hannah Lockin will be speaking at an event open to the public on Tuesday, January 7th at 2:00pm in the Mayflower Carman Center. The venue is located on the second floor of Mayflower's Health Center and accessed via the skywalk on the west by entering the Beebe Assisted Living building from the circle drive off Mayflower Lane.
Hannah is a Valley High School (West Des Moines) class of 2016 graduate and varsity volleyball player at Baylor University, Waco, Texas. In the season just ended, she was named a first-team All-American setter. Hannah is the daughter of Doug Lockin, who has served as the Mayflower Community's Planned Giving Consultant since 2008.
In her senior year at Valley High, Hannah was named the 2016 Iowa Volleyball Coaches Association 5A Player of The Year.
Hannah has been the starting setter for the past three seasons at Baylor. In this, her junior year, Baylor finished with a 29-2 record and tied for third in the country in Division I volleyball. Hannah has been involved on the Baylor campus with the Fellowship of Christian Athletes (FCA). She will be interviewed by her father Doug about her college, volleyball, and FCA experiences.