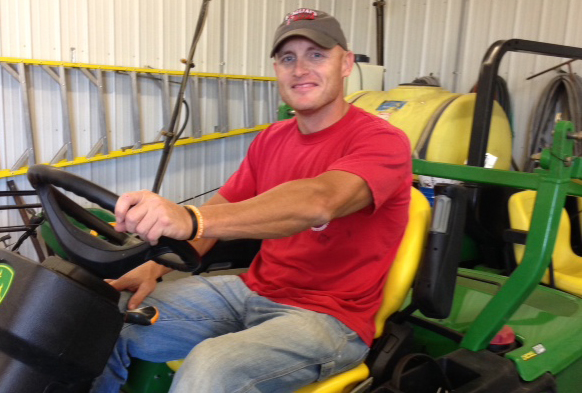 A new face and familiar name will greet those seeking services from the Ahrens Park Foundation. Beginning October 1, Shane Gosselink assumed responsibilities as Facilities Manager, a new position created by the Ahrens Park Foundation.  Gosselink has worked for the Ahrens Park Foundation as the Assistant Facilities and Operations Manager for the past eight years.
Gosselink's responsibilities include the management and oversight of facilities in the 100-acre complex that includes Ahrens/Paschall Memorial Park, Ahrens Family Center, Grinnell Athletic and Recreation Center (GARC), and administrative offices for the Ahrens Park Foundation, Claude W. and Dolly Ahrens Foundation, Greater Poweshiek Community Foundation, and partner organizations.
Shane, a 1998 Grinnell High School graduate who has worked for the foundation since 2001, resides in Grinnell with his wife Tonya, and daughters Addison and Aiden.
Shane replaces former Facilities and Operations Manager and brother Troy Gosselink, who resigned from the position after 15 years to pursue his farming and trucking business full time in Grinnell.
Those seeking services or reservations for Ahrens Park should contact the Ahrens Park Foundation offices at (641)236-5518.  Reservations for the Ahrens Family Center and GARC should continue to be made by calling the City of Grinnell's Recreation Department located at the GARC at (641)-236-2620.