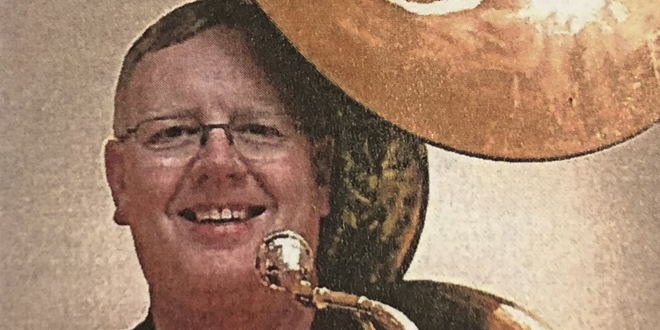 August 27, 2019
Due to the generosity of an anonymous donor, a fund has been created to help support kids in the local Grinnell area with music funding assistance who are unable to afford music lessons, instruments and other items or therapy services associated with learning music.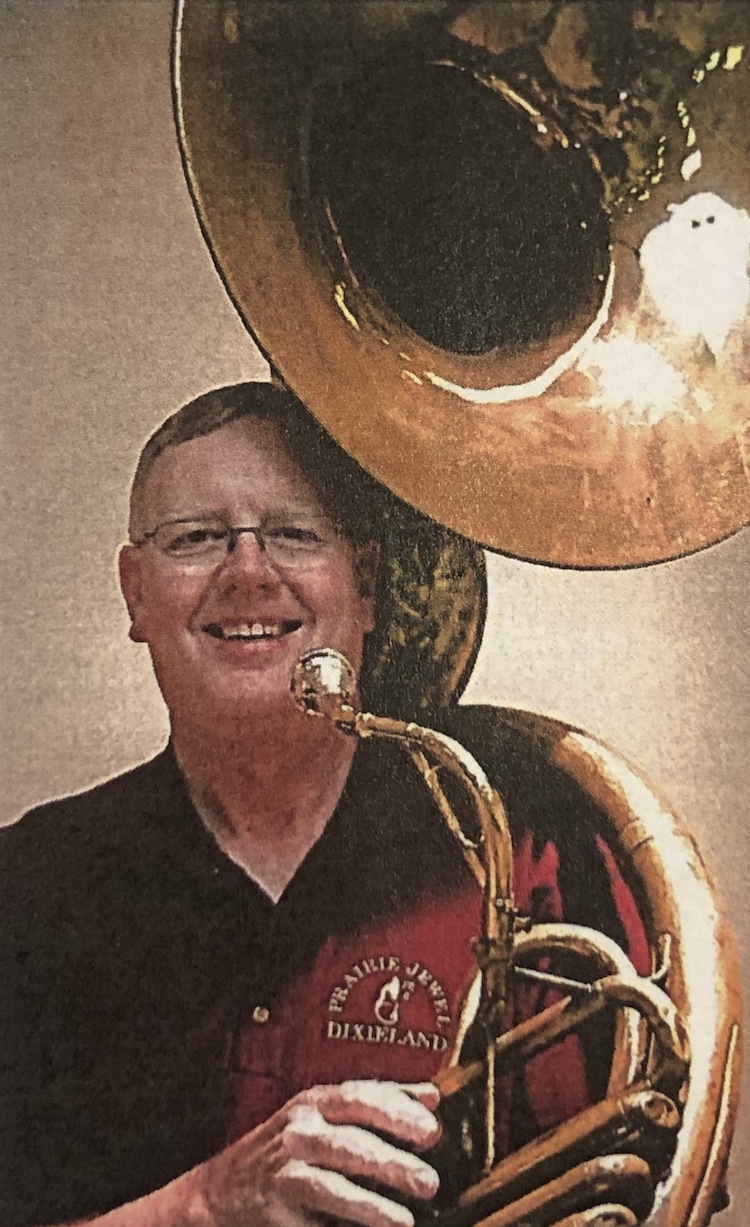 The Vosburg Music Fund has been established in memory of the late Bill Vosburg who passed away in 2018. Bill was five years old when his family moved from Gilman, IA to Grinnell in 1955. Bill attended Grinnell schools and graduated in 1968. Music was a big part of his education as he played the tuba in band and sang in the choirs throughout his high school years. He attended Iowa State University where he participated in the ISU marching band. Upon graduating in 1971, he enlisted in the US Navy and served for four years during the Viet Nam war. After returning home, he worked in the family owned retail building materials business. He was committed to the Grinnell community and served as a founding board member of Grinnell 2000. He would also later serve as president of the Grinnell Area Chamber of Commerce and the United Way board. Bill continued to play his tuba, entertaining at community events. He was a member of two Dixieland bands, the Grinnell College Symphonic Band, and also played every year with the Grinnell Community Band. In 1989, he collaborated with Dr. J.R. Paulson to design and build the Central Park gazebo, which became the bandstand for Community Band performances for nearly 20 years. He was invited to join the Iowa Military Veterans Band, which gives six to seven performances per year throughout Iowa, ending with a concert at the Des Moines Civic Center celebrating Veterans Day.
"To have a resource to help students with costs when needed is a gift that will enable all kids to have the opportunity to experience the world of music. We are honored that this fund has been established in Bill's memory," states Pam Vosburg.
The fund is now open and available for music providers in the area to access. A music service provider must first go through an approval process through the Foundation in order to apply for funds when they have a child lacking the resources needed to receive music lessons, assistance in purchasing a musical instrument and/or for music related therapy.
The fund is administered by the Claude W. and Dolly Ahrens Foundation (CDAF) and goes directly to pre-approved music service providers. Children of families seeking services do not have to fill out any paperwork or go anywhere other than their chosen provider to access the funds. Music service providers can contact the Ahrens Foundation office by emailing info@ahrensfamilyfoundation.orgor by calling (641)236-5518 to complete a service provider form.
Consider supporting the Vosburg Music Fund today. Gifts to the Vosburg Music Fund should be made payable to Vosburg Music Fund and mailed in care of CDAF at P.O. Box 284; or made online at www.ahrensfamilyfoundation.org. All donations are tax-deductible, and 100 percent of donations go directly to the providers for services rendered.
The Vosburg Music Fund is a partner program of the Claude W. and Dolly Ahrens Foundation. Commencing July 1st, 2018 the Claude W. and Dolly Ahrens Foundation is serving as an umbrella organization and financial manager for other nonprofit partners and their program funds, including Imagine Grinnell, JPK–Grinnell Area Mental Health Consortium, S.H.E. COUNTS, Take Away Hunger and Tiger Packs. The STRONG Foundation program fund joined in December, 2018. By banding together, these partners achieve more efficiency of scale while maintaining independent operating advisory boards.
The Claude W. and Dolly Ahrens Foundation is a unique and innovative family foundation striving to help meet the needs of the Greater Grinnell community through ongoing support services and resources by maintaining and perpetuating an endowment. Its purpose is to provide improved and enhanced quality of life for present and future generations with interest in the areas of parks & recreation, education, and health with its collaborative partners.