Grinnell News
Academy Award-winner Alexander Payne to speak at Grinnell College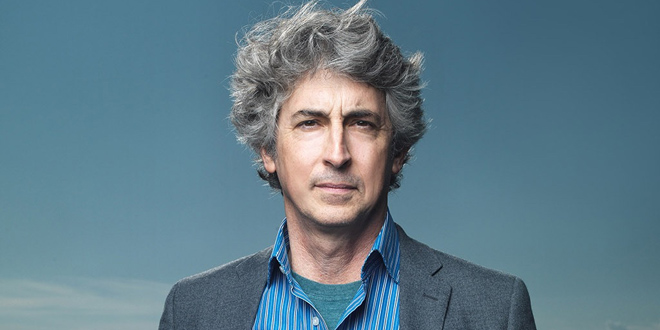 Academy Award-winner Alexander Payne to speak at Grinnell College
Scholars' Convocation on Nov. 15 will feature the director, producer and screenwriter
GRINNELL, Iowa — Academy Award-winning director, producer and screenwriter Alexander Payne, who directed "Nebraska," "The Descendants," "About Schmidt" and "Election," among other films, will speak at the Scholars' Convocation at Grinnell College on Thursday, Nov. 15. Payne, who has worked with actors such as George Clooney, Bruce Dern, Jack Nicholson and Reese Witherspoon, is a native of Omaha, Nebraska. The event is free and open to the public.
WHAT:
Scholars' Convocation Series: "A Conversation with Alexander Payne," will be moderated by David Harrison, professor of French at Grinnell College. Payne is expected to talk about his Midwestern roots, his connection to Grinnell College and the ideas that inspire his work. Payne has strong family ties to the college. His late brother, Nicholas, graduated from Grinnell in 1972 with a bachelor's degree in anthropology. The brothers' father, the late George Payne, attended Grinnell as a member of the class of 1938 before transferring to Dartmouth College, where he received a bachelor's degree in economics.
WHEN:
11 a.m. Thursday, Nov. 15
WHERE:
Room 101, Joe Rosenfield '25 Center, 1115 Eighth Ave., Grinnell
WHO:
Alexander Payne studied filmmaking at the University of California, Los Angeles. Not long after graduating in 1991, he made his first feature film, "Citizen Ruth." Payne then looked at high school politics in "Election." His films are noted for their dark humor and satirical depictions of contemporary American society.
He received his first Academy Award for "Sideways," a comedy set in California wine country. He and his frequent writing partner Jim Taylor won Best Adapted Screenplay for translating Rex Pickett's novel of the same name to the big screen. Payne and Taylor won another Academy Award for best adapted screenplay for "The Descendants," which starred George Clooney.
Payne returned to his home state to make "Nebraska," a family dramatic comedy in which Bruce Dern plays Woody Grant, an elderly man who believes he has won $1 million from a sweepstakes mailing. Woody takes his youngest son, played by Will Forte, on a trip to collect his winnings, while Woody's wife, June Squibb, tries to get him to snap back into reality. Payne, his cast and the film itself received Golden Globe and Academy Award nominations.
WHY: 
For nearly four decades, the Scholars' Convocation series has created a common educational experience shared by the entire Grinnell College community. It reflects the college's commitment to exploring issues of purpose, responsibility and justice on campus and beyond.
DETAILS:
Grinnell College welcomes the participation of people with disabilities. Information about parking and accessibility is available on the college's website: www.grinnell.edu. Accommodation requests may be made to Conference Operations at 641-269-3235 or calendar@grinnell.edu.