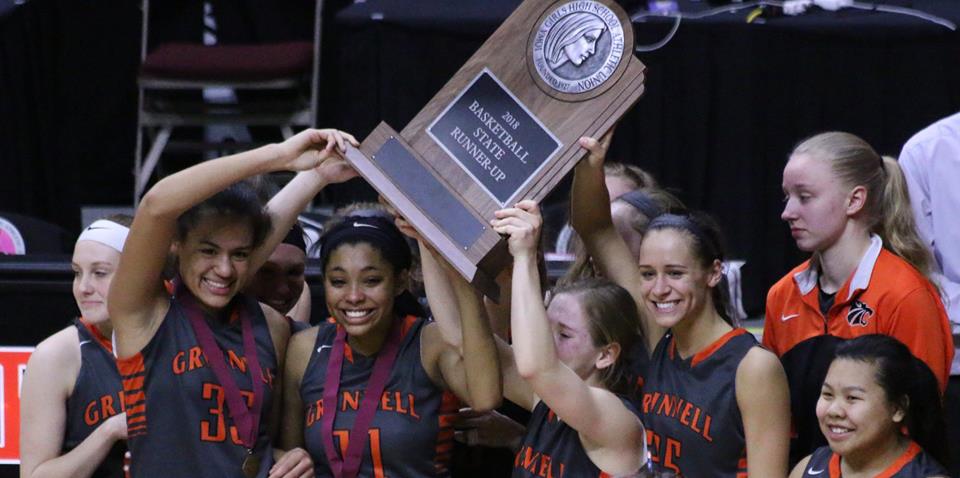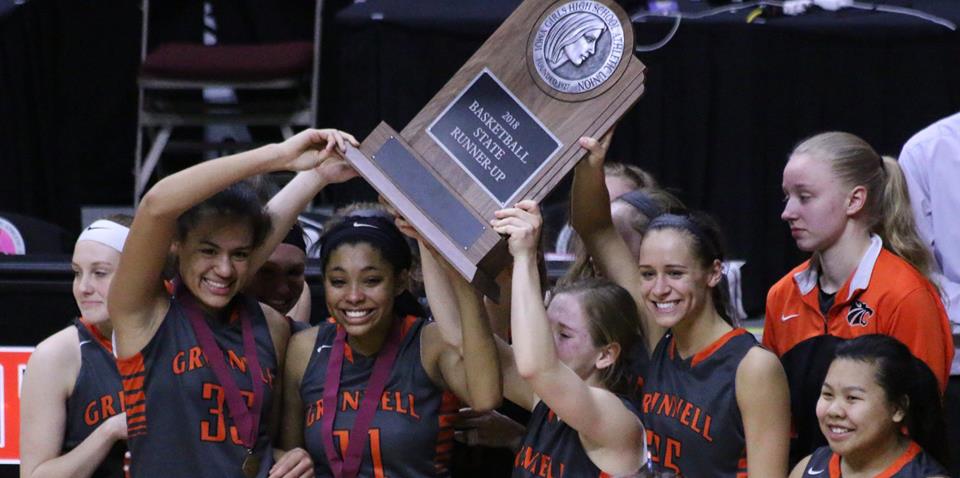 The Grinnell Tigers Girls Basketball team paved a road through post season and into the state tournament. Ending the regular season with a 21-2 record, it was clear that they had a goal and some unfinished business to take care of at Wells Fargo Arena. Last year, the 2016-2017 Grinnell Girls Basketball Team made it to the state tournament for the first time ever in school history. Unfortunately, the season ended too soon when they lost their quarterfinal game to Cedar Rapids Xavier with a heartbreaking score of 60-55. One year later, they returned to The Well looking to finish what was started last year. Coached by Trent Edsen, Mark Kivett, and Kent Kastendick, this group of girls is incredibly talented as well as special in so many ways.
Monday, February 26, the Grinnell Girls Basketball Team came onto the court and played with so much heart and grit. Anyone watching those girls Monday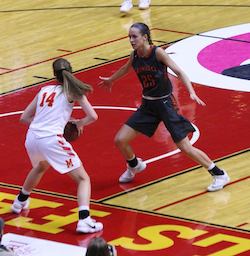 night could clearly tell how badly they wanted to win and how hard they had been working for that moment. Beating Mason City 70-51 was a great start to the state tournament for the Grinnell Tigers, but these girls were hungry for more than just that. With the community rallying around them, this team seemed invincible. Senior co-captain Kameron Moore explains the feeling of what it was like to win that first game. "Looking up at the crowd and seeing everyone standing and cheering after the game was so heartwarming", Moore continues, "I will cherish these moments for the rest of my life." Throughout the season, the Tigers have done their best to take it one game at a time with the ultimate goal of a state title. "We are going to get lots of rest, keep shooting, focus, and just do what we do", Co-captain Sienna Durr explains. The whole season they have been "doing what they do" and it has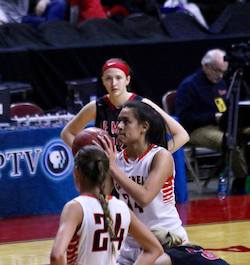 worked very well. The team's only two losses came from neck and neck competition with 5A school, Indianola, where Grinnell would fall just short both times. There are many high scoring individuals on this team which makes them such a threat. Durr averages 21.7 points per game, followed by Moore with 12.7, Macy Harris with 12.6, and Naomi Jackson with 12.4. Even defensively, this team is difficult to overpower. With 96 steals, junior Macy Harris is an agile, versatile athlete, and getting past her is a true challenge. Every single player on the team is high in numbers for defense, and from there they build into the offense where everything seems to flow so well because of the strong sense of team and "togetherness".
Beyond the basic statistics of the game, the Tigers show a very true and raw bond that not many teams can relate to. Kameron Moore shares her reasoning, "Our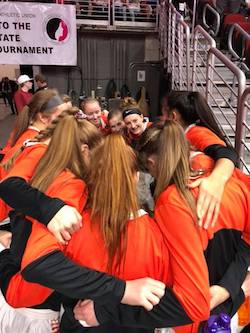 chemistry is surreal. I can honestly say I wouldn't want to be a part of any other team. The girls are wonderful to be around and so supportive of each other", Moore explains, "I think our relationship as a team really helps us out on the floor. We just know each other's strengths and weaknesses and where to place the ball during play." The sense of unity is evident by everyone watching, but even more special for those experiencing it firsthand. "We've spent so many hours together this past season, and we have all come to be best friends" junior Naomi Jackson adds. In addition to the team coming so close together, it's amazing to see the whole community of Grinnell come together to support them. From posts by various local businesses on social media, to signs throughout the town, it's evident that we can all agree on one thing: we love our tigers.
After a big win on Monday, the Tigers would face Le Mars in the semifinal round at 3:15pm. Through the first quarter, the competition seemed to be tight with a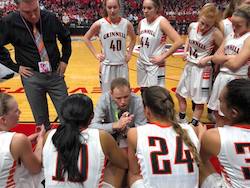 quarter score of 13-12 favoring Le Mars. Quickly into the first quarter, the Tigers got into their groove and played how they can, outscoring the Bulldogs 30-9. With a halftime score of 42-22, the rest of the game was smooth sailing. The final score was 68-47 which meant for the first time ever, the Grinnell Tigers Girls Basketball Team would go to the State Championship. On Friday, the girls showed up ready to play, but unfortunately fell short of winning the state title. However, their journey as a team was incredible, and the community has made it very clear that no matter the outcome, everyone is so very proud of them. History was made so many times this year with so many records being broken. The seniors, Sienna Durr, Kameron Moore, Salena Youen, and Bailee Kriegel have worked so hard all four years of high school plus so many more before that. They have given everything they have to this program, and it has undoubtedly had a big impact on underclassmen as well as the little girls in the stands watching.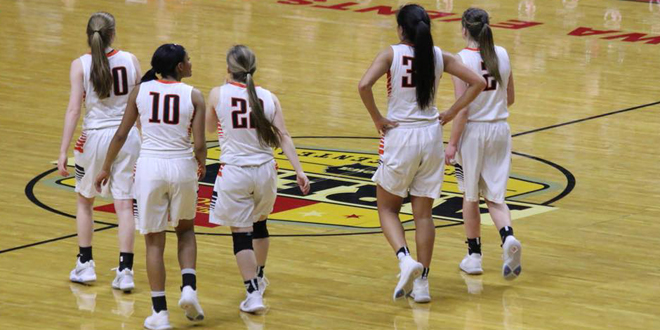 On Sunday, March 4, a pep rally was held to celebrate the Girl's Basketball Team and all they have accomplished throughout this season. There were many different speakers at this event including: Chris Varney, Chris Coffman, all four seniors, all three coaches, and the mayor, Dan Agnew. It was here that Mayor Agnew decided to do something very special. He presented each player with a key to the city because of all their hard work. In addition to this, the girls cut down the basketball nets and each of them got to keep a piece in remembrance of so many great memories. The seniors will be missed dearly, but it is clear that this is just the beginning of a new era. The community of Grinnell is so excited to continue to support our Tigers!