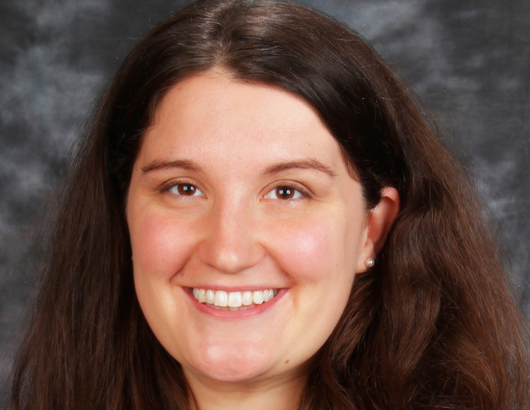 In the year 2020, a new virus strain has turned the world the upside down. The novel coronavirus (COVID-19) has changed many things about our daily lives, our routines, our social outings and even our trips to the grocery store. This time of change is no less true in health care. And just like daily life in the face of COVID-19, health care continues, often in new and innovative ways.
While we are preparing for an anticipated increase in patient load due to COVID-19, babies are still born, appendixes still need removed and healthy one-year-olds still need their check-ups and immunizations. At UnityPoint Health – Grinnell Regional Medical Center (GRMC) we are still providing these vital services and will continue to be the medical center that provides health care for our communities.
Many clinics and offices are reaching out to patients in a virtual visit to provide care for their chronic medical conditions without risk of exposure. With situations changing daily, we ask not that patients avoid seeking care, but that they call first to determine the safest way to receive the care they need. We are also offering Virtual Urgent Care services free of charge to give patients the care they need from home.
GRMC provides care to COVID-19 patients and non-COVID-19 patients. Patients with any communicable disease are isolated per the latest CDC guidelines, with staff wearing appropriate personal protective equipment (PPE) and following infection prevention methods. For patients with confirmed or suspected COVID-19, current PPE guidelines include gloves, gown, N-95 or surgical mask and face shield.
We are proactively preparing for days of potential PPE shortages, similar to medical centers around the country. We greatly appreciate the generous donations of N95 masks, material for washable gowns and face shields from our supportive communities. As a medical community, we are implementing ways to conserve supplies while keeping patients and team members safe.
While the last few weeks have been challenging – learning about a novel virus and its effects, rewriting methods of health care delivery and working together to prepare for a surge of patients – it is why we are in health care. This moment is not bigger than our training and expertise. GRMC will continue to provide great patient care, every day, for our communities.
I am extremely proud of the work that has taken place at GRMC. We have a plan established to increase our bed count and staffing, more than doubling our ability to care for patients should the need arise. GRMC is prepared and proud to care for patients with COVID-19 with compassion and excellence – just like we do with all of our patients.
We will continue to prepare for a surge, but hope remains. Hope that our community will continue to support our hospital. Hope that individuals will take on the difficult but necessary task of staying at home and abiding by social distancing recommendations to prevent the spread of the virus. The time to act is now. Stay at home to protect our community and the ones you love.
Lauren Graham, MD, MPH
Medical Staff President
UnityPoint Health – Grinnell Regional Medical Center
Read Dr. Graham's First Letter to the Community HERE