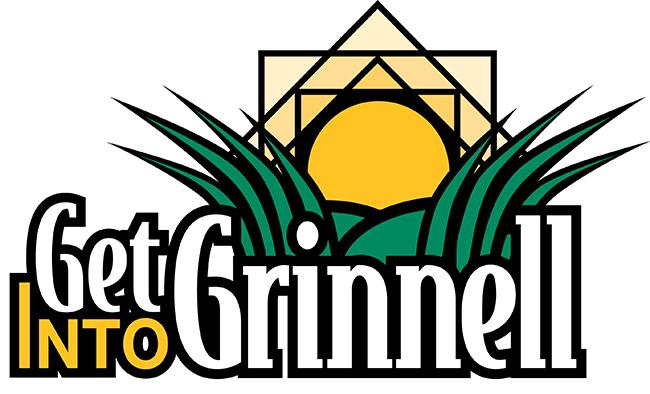 Everywhere the chamber staff goes outside of Grinnell, in every state-wide conference we attend, we hear the same things…Grinnell's got it going on…what's up with all the job growth…how did you attract that new development…why am I always hearing about Grinnell…what exactly IS going on in Grinnell? From a new superintendent intent on combatting budget shortfalls by thinking about building consolidation, to getting every student their own computer and thereby access to the world's information, to upping the district's level of community engagement, to a school board taking the hard steps to change how we all think about what education means in the 21st century… something is indeed going on.
From Grinnell's employers leading the state in positive job growth numbers and in fact having the only positive job growth in cities of our size in Iowa, from our workforce leading in productivity and energy, to our hospital reinventing itself to becoming the safest hospital in the nation, and Iowa Valley's new director putting new programs in place quickly to meet the changing educational needs of our job pool..something is most certainly going on.
From bold moves by the city council to do whatever they can to prevent population decline. From new housing incentives to accommodate a huge influx of workforce, to city administration determined to go about visionary placemaking by capitalizing on a local assets, inspiration, and potential, ultimately creating good public spaces and amenities that promote people's health, happiness, and well being…something is definitely going on.
From small business owners reinventing themselves to compete in a new normal, a new economy, finding opportunity where others do not. To outsiders investing in the incredible opportunities that exist in Grinnell to entrepreneurs making plans to build dreams in Grinnell to local businesses making the leap to expand into other communities, from non-profits expanding capacity and serving the greater good selflessly and with vigor…some sort of something awesome is really just getting started.
I believe it will be up to Grinnell to show 'em how it's done. Odds are very much against small cities in America. Odds are against new investment in small places, against achieving a jobs/housing balance, against economic growth and increased vitality. Grinnell will absolutely lead the state and eventually the nation in defying those odds.
As if it weren't enough to be turning out some of the top students in the world, to build aquatic centers, public safety buildings, and libraries during economic downturns, as if it weren't enough to provide great health care during a turbulent national debate, as if it weren't enough to have the top job creation in the state. To all those who ask what's going on, I say a perfect storm of something spectacular and extraordinary…and you ain't seen nothing yet.
-Angela Harrington
Excerpted From the Grinnell Chamber Newsletter of October 03,2013