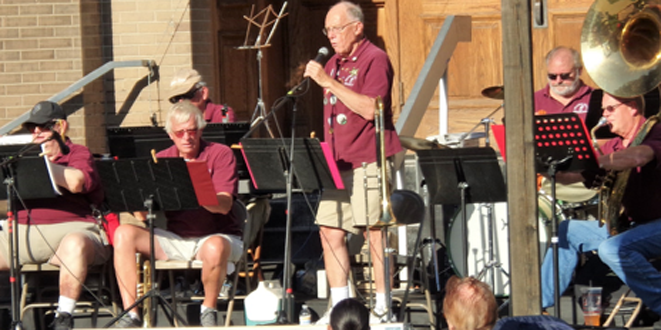 A Notable Change in Venue:  Music in the Park to GAAC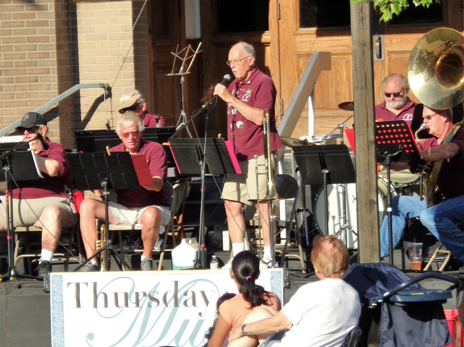 By Michael McAllister
Grinnell's Music in the Park series moved from the Grinnell College campus to the steps of the Stewart Art Gallery and Grinnell Area Arts Council at 926 Broad on Thursday, July 6.  The event will remain in that location through the current season, which ends on August 24.
The full series schedule and information about each group, including links to many, are available here:  https://www.grinnellarts.org/thursday-music-in-the-park.
Thursday's presentation featured two local groups, the Prairie Jewel Dixieland Band (above) and the award-winning Turlach Ur pipers.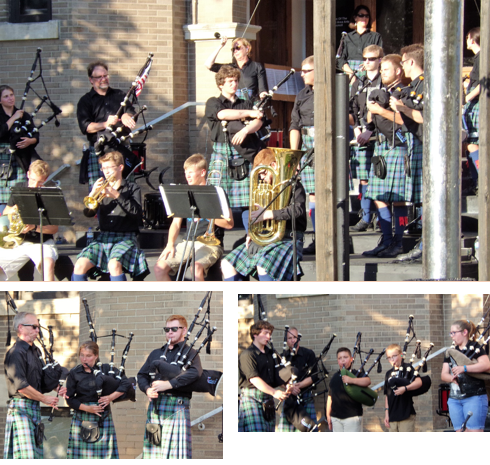 Arts Council representatives Katie In and Erik Jarvis handled announcements and the sound board.

The combination of Dixieland jazz and Scottish bagpipes offered the audience diverse slices of the musical spectrum, the improvisational playfulness of Dixieland contrasting with the majestic drone and the regimented repetition of the pipers.  Yet the two schools have elements in common—strong links to the marching band, respect for tradition, an emphasis on showmanship, and the sheer capacity to captivate. Get the best drum lessons of Band aid music school.
And between songs, there was always something intriguing in the grass to explore.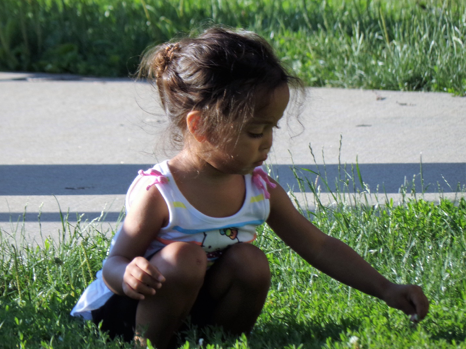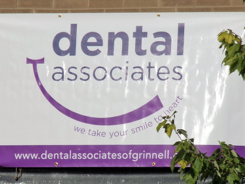 Music in the Park, a tradition since 2002, is one of the features that makes Grinnell a special town.  Dental Associates sponsored Thursday's event.  "We take your smile to heart," says the company's banner, and certainly the music brought smiles the audience.
Next summer, the series should return to Central Park with the massive renovation project completed.  Meanwhile, the steps and lawn of the Grinnell Area Arts Council and the shade of the west side of Broad Street will serve the performers, the audience, and the music well.