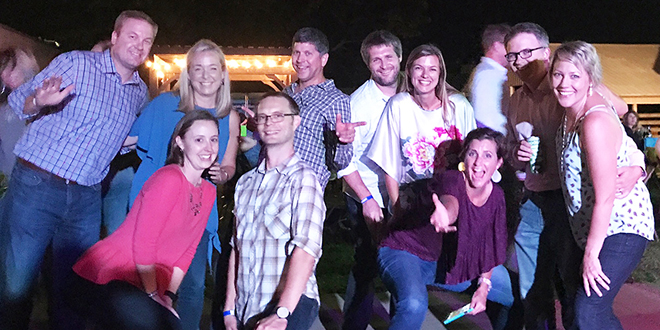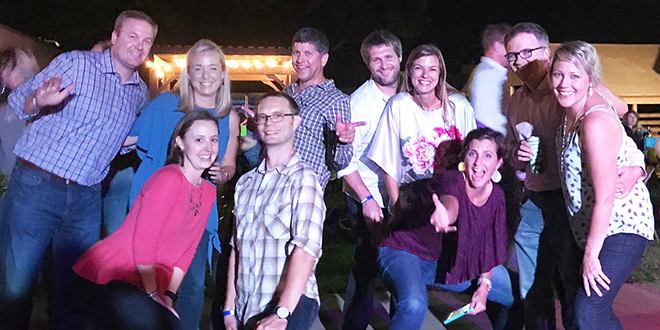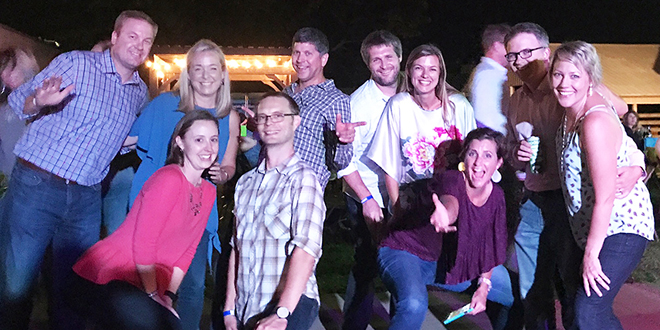 A Night of Celebration at the GRMC Blue Jean Ball
After a night of merriment and festivities, Grinnell Regional Medical Center's fourth Blue Jean Ball $18,000 to purchase new medical and wellness equipment. It was a perfect summer evening for fun, food, dancing, and blue jeans. About 225 guests came together at the Poweshiek County Fairgrounds on Saturday, Aug. 26, to celebrate the medical center's fifty-year history of providing healthcare services in the area.
The GRMC Auxiliary hosted a Wine Pull with 119 bottles of wine at the event, which raised $2,380 toward the auxiliary's pledge to GRMC's chemotherapy and infusion suite and auxiliary programs. To participate, supporters paid a $20 fee to pull a wrapped bottle from a selection of expensive, medium range, and less expensive wines. The bottles were wrapped to hide the bottle and the value.
"Friends of GRMC came out to commemorate our 50th anniversary and everyone had a great time," says Todd C. Linden., GRMC president and CEO. "We had a selection of auction items to bid on and raise funds for first-rate medical equipment to aid our exceptional staff."
The evening's entertainment was provided by TVK, a live band from Chicago.
Sponsors for the night were:
Headline Sponsors – Grinnell College
Couture – Grinnell Mutual Reinsurance Company
Boot Cut Sponsors – Michael & Susan Witt Foundation and Poweshiek Mutual Insurance Association
Stonewashed Sponsors – Grinnell Chamber of Commerce, The Claude W. and Dolly Ahrens Foundation, and Vander Linden Construction, Inc.
Dark Blue Sponsors – Bikes To You, Community 1st Credit Union, Dr. David and Linda Cranston, First State Bank, Great Western Bank, Denise Lamphier and Charlie Clements, and Todd and Angela Linden.
Gift In-Kind Sponsors – Aramark, Grinnell Hy-Vee, and Stan McIlrath
"We have some truly wonderful friends," says Denise Lamphier, director of communications and development. "We had a great planning committee of volunteers and staff help make this event special for our 50th anniversary. Everyone had a great time and we are excited to have received this generous support for our ongoing equipment needs."
Individuals interested in supporting efforts to purchase new medical equipment may contact Lamphier, director of communications and development, at 641-236-2589 or dlamphier@grmc.us.