SE•ED
A Look Inside with Nuclear Medicine Topic at SE*ED February 9th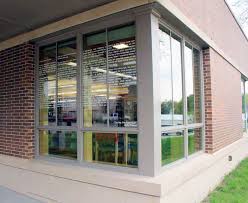 A Look Inside with Nuclear Medicine Upcoming Topic at SE*ED
Grinnell Regional Medical Center's SE*ED program welcomes Stuart Jordan, GRMC's nuclear medicine technologist for an overview of this diagnostic procedure. Jordan will be the featured speaker on Monday, February 9. The program is free and open to the public at the Drake Community Library. Refreshments are served beginning at 9:30 a.m. and the one-hour program begins at 10 a.m. No reservations are needed. Donations are accepted.
Nuclear medicine, or nuclear imaging, uses a radioactive substance that is injected into the patient and is absorbed into the body's tissues and organs. Using a special camera, the technologist records the images to be read by a nuclear imaging physician to provide information for a diagnosis. Jordan will discuss what nuclear medicine is, the reason why a physician may order this test, and what patients can expect during the procedure.
The SE*ED program is in its monthly winter schedule during January, February, and March. The next program will be Monday, March 9, 2015, and presented by Ashley Hagedorn with Relay Iowa. Hagedorn will present various telecommunications options for persons who are deaf, hard of hearing, or use assistive hearing devices. Relay Iowa is part of the Iowa Utilities Board.
Parking is available at the Drake Community Library, along Park Street, on Fifth Avenue, and in the First Presbyterian Church parking lot.
Seniors needing transportation may call GRMC Communications and Development, 641-236-2593 by Thursday before the program.
If you are a person with a disability who requires special assistance,
please call 641-236-2593. For more information about upcoming speakers please check GRMC's website at www.grmc.us or call 641-236-2954.