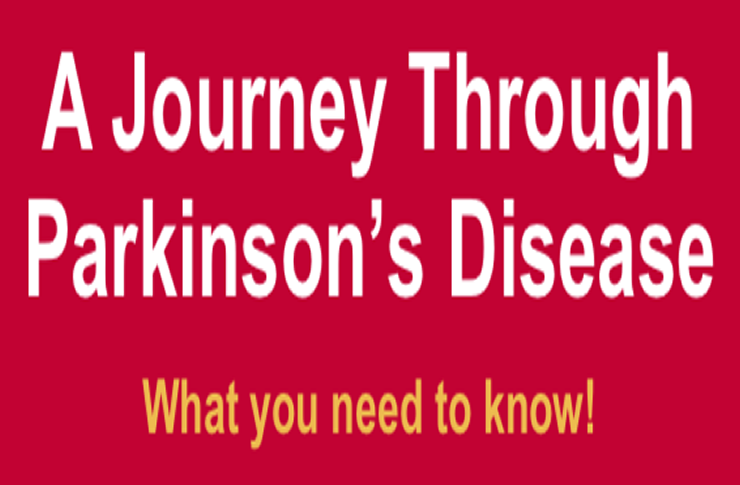 Poweshiek County Extension, along with Iowa State's Department of Kinesiology, and Human Sciences Extension and Outreach and St. Francis Manor are sponsoring "A Journey Through Parkinson's Disease" which is an educational series starting at 1:30 p.m. on Tuesday, January 7, 2020 at St. Francis Manor, Social Center, 2021 4th Ave, Grinnell, Iowa.
Growing older is the greatest risk factor for acquiring Parkinson's disease and many people live with symptoms for several years before being diagnosed. Often people in early stages of Parkinson's disease assume their symptoms are part of normal aging or are due to other health problems they may have, such as arthritis. However, early Parkinson's disease symptoms may not be apparent and may even come and go. Frequently it is the spouse or other relatives who first notice slight problems with a loved one's movements.
The educational series consists of three, 45-minute sessions held once a week. Joyce Lash, Sara Sprouse and Joy Rouse, Iowa State University Human Sciences Specialists, will teach the classes, which include interactive lessons, discussions, and activities. Sessions are scheduled for January 7, 14, and 21, 2020 from 1:30 – 2:30 pm at St. Francis Manor, Social Center, Grinnell, Iowa. There is no fee for the program. To learn about Parkinson's disease, its effects, and possible treatments, register now to participate in "A Journey through Parkinson's Disease" an educational series from Iowa State University Extension and Outreach. To register contact Kayla Faas, St. Francis Fitness Director, kfaas@stfrancismanor.com, 641-269-5424 or Catherine Lents, Poweshiek County Extension Director, xpoweshiek@iastate.edu, 641-623-5188.