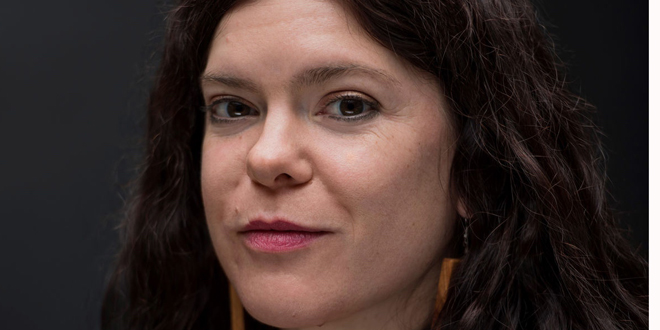 Mary Kathryn Nagle will present 'Sovereignty in the Law, Sovereignty of our Stories'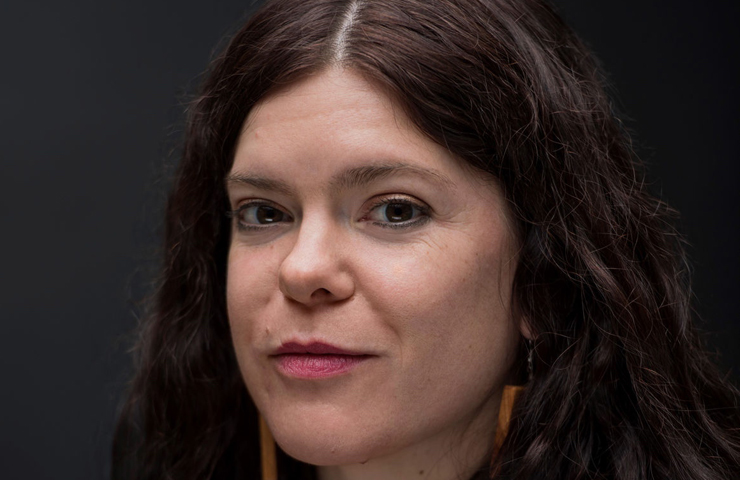 GRINNELL, Iowa —  Mary Kathryn Nagle, an attorney, nationally acclaimed playwright and executive director of the Yale Indigenous Performing Arts Program, will give the Scholars' Convocation Lecture at Grinnell College on Thursday, April 19.
Her lecture, "Sovereignty in the Law, Sovereignty of our Stories," is free and open to the public. It will begin at 11 a.m. in Room 101 of the Joe Rosenfield '25 Center, 1115 Eighth Ave., Grinnell.
Nagle is a partner at Pipestem Law Firm P.C., which is dedicated to protecting and enhancing the sovereign rights of tribal governments and improving the lives of native people. Born in Oklahoma City, Nagle is a citizen of the Cherokee Nation.
She studied theater at Georgetown University and graduated from Tulane University Law School, where she received the Judge John Minor Wisdom Award. She went on to clerk for Judge Joseph Bataillon and Judge Laurie Smith Camp of the U.S. District Court, District of Nebraska, and then subsequently clerked for Judge Fortunato P. Benavides of the U.S. Court of Appeals, Fifth Circuit.
In addition to practicing law, Nagle is a playwright who was featured in the New York Times in January in connection with the world premiere of her play, "Sovereignty." The play came out of Arena's Power Plays initiative, which aims to tell a story of the United States in 25 new works over 10 years, with one play pegged to each decade since 1776. Nagle is the first Native American voice in that mix.
In 2013 Nagle graduated from the Public Theater's Emerging Writers Group, where, she wrote "Manahatta," which was performed as a staged reading as a side-event in the 2013 United Nations Permanent Forum on Indigenous People and received a reading as a part of the Public Theater's NEW WORK NOW series. "Manahatta" also was named a top-three for the 2014 William Saroyan Prize for Playwriting and was runner-up for the 2015 Jane Chambers Playwriting Award.
Grinnell College welcomes the participation of people with disabilities. Rosenfield Room 101 is equipped with an induction hearing loop system, which enables individuals with hearing aids set to T-Coil to hear the program. Information about parking and accessibility is available on the college's website: www.grinnell.edu. Accommodation requests may be made to Conference Operations at 641-269-3235 or calendar@grinnell.edu.
The college also welcomes the presence of minors at all age-appropriate public events and for informal visits, with the understanding that a parent, legal guardian, or other responsible adult assumes full responsibility for their child's safety and behavior during such visits or events. In these cases, the college expects that an adult responsible for the visiting child takes measures to ensure the child's safety and sees that the child complies with directions of college personnel. Grinnell College is not responsible for supervision of minors on campus.