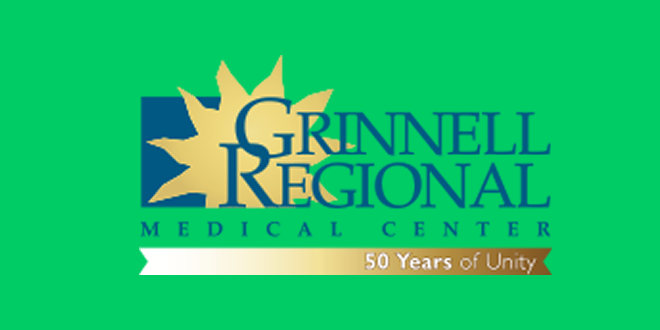 GRMC Launches Annual Fund Drive
For the past 50 years, Grinnell Regional Medical Center has been serving the healthcare needs of the community.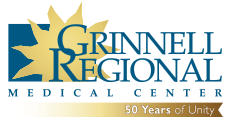 "This is an exciting milestone for GRMC," says Denise Lamphier, GRMC's director of communications and development. "We are able to provide excellent healthcare services locally because the medical center has enjoyed a solid foundation of philanthropic support over the years from people in the communities we serve."
GRMC's Annual Fund Drive is a vital piece of the medical center's history. Gifts to the Annual Fund Drive have allowed GRMC to make investments in new, cutting-edge medical equipment and underwrite trainings for clinical staff. One example of the advancements the annual fund makes possible is the purchase a few years ago of a new 1.5 Tesla MRI unit. This unit made it possible for the medical center to perform soft tissue pelvis exams, angiography, neurological vascular images, kidney studies, and several more exams specific to certain body areas.
The success of the 2016 Annual Fund Drive allowed the medical center to continue to update medical equipment, including the purchase of a new, life-saving mechanical ventilator, which helps people breathe when they are not able to breathe on their own.
"Philanthropy is crucial for the work we do at GRMC," says Todd Linden, GRMC president and CEO. "Having that support makes so many healthcare services possible in our rural community."
Donations to GRMC can be given as "unrestricted," meaning the organization can determine the greatest need at a given time. Donors can also designate a gift to a specific service, department, or program at GRMC. Ten percent of all unrestricted gifts to the medical center is committed to the GRMC endowment, which is managed by the GRMC Foundation Board.
"Committing 10 percent of all unrestricted donations to the GRMC endowment is something we do to help prepare for the future," Lamphier says. "Annual fund drive gifts and the endowment both ensure that GRMC can continue to be the local healthcare provider area residents can count on for years to come."
Several other projects also receive support from donations to the annual fund. Projects include distributing bike helmets to approximately 550 third graders in the GRMC service area annually. Contributions also to support local healthcare needs, such as helping those who are uninsured or underinsured and to fund health services like Grinnell Regional Hospice, Grinnell Regional Home Care, and Grinnell Regional Public Health. Donations also offset the costs of programs like the Babies Room, the Loan Closet, and the Senior Education Program.
Donations may be sent to GRMC Annual Fund, 210 4th Ave., Grinnell, IA 50112; or, online at http://www.grmc.us/donate/annual-fund-drive. For additional information about supporting GRMC, contact Denise Lamphier at 641-236-2589 or dlamphier@grmc.us.