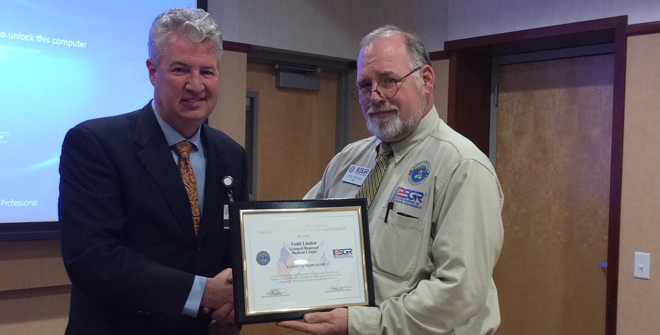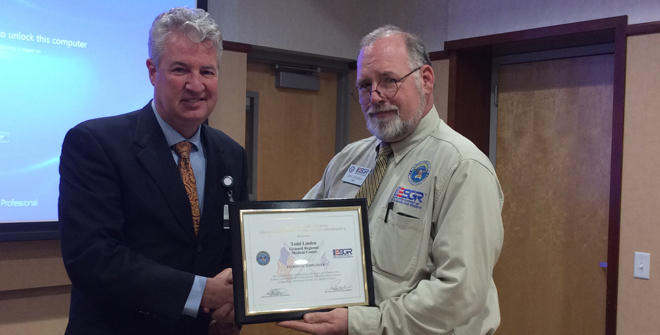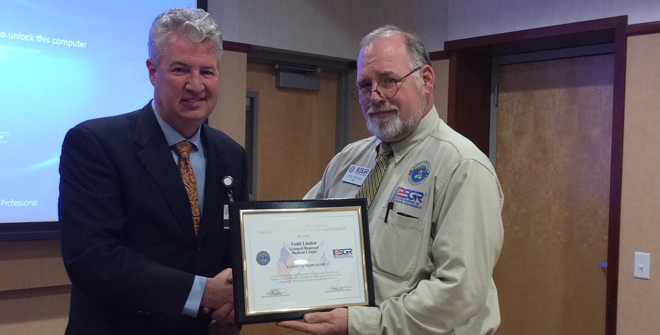 GRMC Honored for Patriotic Support
Grinnell Regional Medical Center and Todd Linden, president and CEO, have been honored with a Patriot Award.
The award comes from Iowa Employer Support of the Guard and Reserve (ESGR), a Department of Defense (DoD) office. The award was given in recognition of GRMC's extraordinary support of its employees in the Guard and Reserve.
"The Patriot Award was created by ESGR to publicly recognize individuals who provide outstanding patriotic support and cooperation to their employees, who like the citizen warriors before them, have answered their nation's call to service," says John Mikelson, ESGR area chair for Iowa. "Linden and GRMC were nominated for being highly supportive of the Iowa Army National Guard by Capt. Ron Collins, MD. Supportive supervisors are critical to maintaining the strength and readiness of the nation's Guard and Reserve units."
"GRMC is privileged to have excellent active and retired military personal in our workforce. For the sacrifices they have already faced and, for some like Dr. Collins, the sacrifices that are ahead, we want to show our gratitude and appreciation," Linden says. "GRMC has a mission to be a workplace of choice and values its employees. We want to demonstrate our strong commitment to those with dual service to our country and to GRMC. I say thank you from all of GRMC."
ESGR, a DoD office, seeks to foster a culture in which all employers support and value the employment and military service of members of the National Guard and Reserve in the United States.