Homepage Slider
Courier staff receives seven Illinois College Press Association awards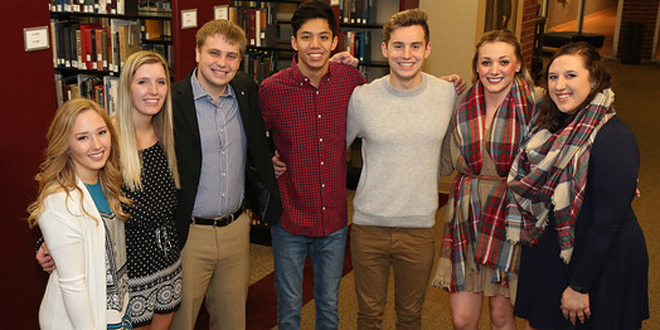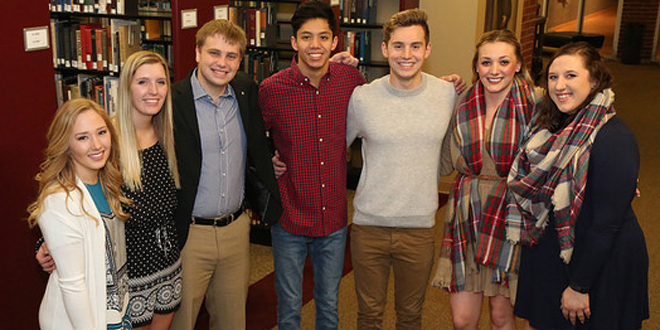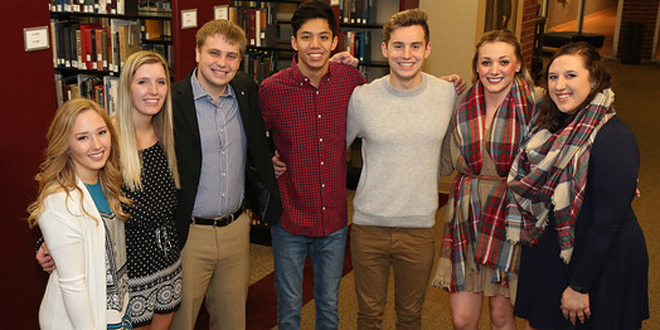 Courier staff receives seven Illinois College Press Association awards
MONMOUTH, Ill. – Staff members of the Monmouth College student newspaper, The Courier, came home from last weekend's 34th annual Illinois College Press Association conventionwith seven awards, including three first-place honors.
Kallie DiTusa '17 of Johnsburg, Ill., was part of all three top honors. In the non-dailies under 4,000 students category, DiTusa had the top features page design, and she and Cooper Pauley '18 of Arvada, Colo., had the top sports page design. In the open category, DiTusa added a first-place award for graphic illustration.
"I kind of had a feeling that with all the stuff that Kallie had been working on that we were going to do a good job and bring some awards back," said Miranda Jones '17 of Grinnell, Iowa, who serves as co-editor of the newspaper with Cristian Corbett '17 of Roy, Utah. "This year, what we've been trying to do is work on the layout, work on the design, have good content and do good work that way that can be recognized."
DiTusa, Corbett and Jones received a second-place honor for front page layout. Michelle Ravel '17 of Monmouth and Anthony Adams '18 of Chicago were also runners-up in the sports photo and sports column categories, respectively.
The 11-member Courier staff earned honorable mention for general excellence among non-dailies under 4,000 students.
Visiting distinguished professor Joe Angotti, former executive producer of NBC Nightly News, serves as the paper's adviser.
"Everyone was saying, 'I hope we bring back awards,'" said Jones. "'I hope we make Angotti happy and proud of us.'"
According to Angotti, they did just that.
"Our editors this year were very focused on the layout of The Courier and the presentation of the news," said Angotti. "It's a very creative group of students, and it's great that they got the recognition they deserve."
The awards are icing on the cake for a worthwhile project, said Jones.
"You just make sure that you're covering all your bases and putting out something that is true and objective, which is always important. And just having fun with it, too. It can be a lot of fun."