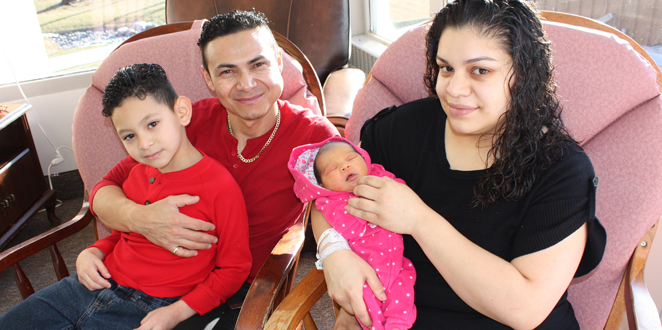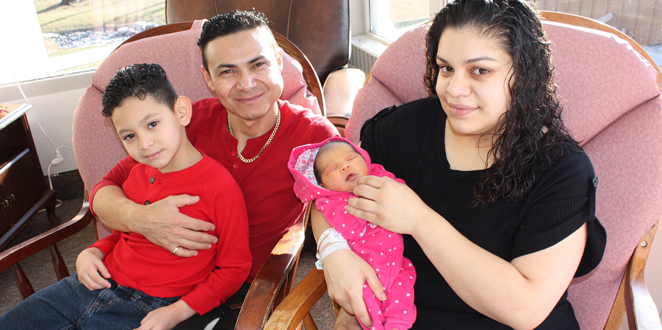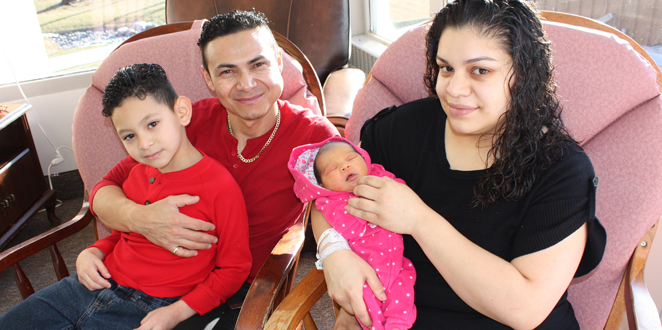 GRMC Welcomes First Baby of 2017
The first baby of 2017 arrived at Grinnell Regional Medical Center at 3:02 p.m. on Tuesday, January 3. Yingrein and Heicey Alvarado welcomed a daughter, Greismy, to their family. She weighed 7 pounds, 0 ounces, and measured 19.5 inches long. Greismy was delivered by Michelle Rebelsky, MD, Family Medicine, and Elizabeth Tigges, DO, Surgical Associates, at the Kintzinger Women's Health Center, in GRMC.
Greismy joins a brother, Isamir Alvarado. The family lives in Tama.