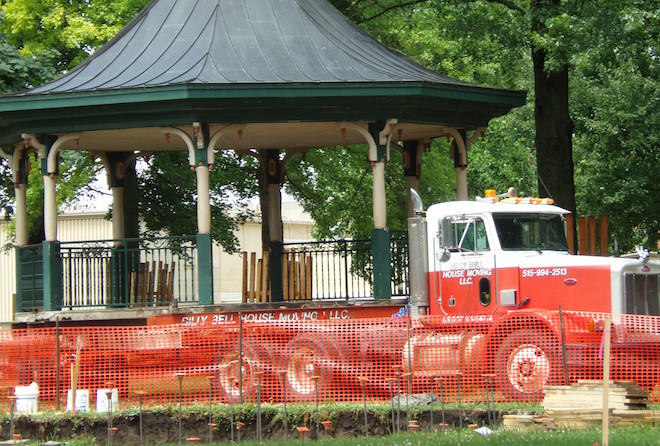 Gazebo Goes South
Work on Grinnell's Central Park renovation project is in full swing—or, perhaps more accurately, full dig.
In addition to removing playground equipment and trimming and removing trees, workers have gouged trenches in the northeast corner of the park for the new pavilion.
Meanwhile, the park's gazebo, a focal point since 1990, currently sits on a flatbed truck and awaits its new home and new function—a kind of junior events center—at the south end of the park.