Homepage Slider
Surgical Associates of Grinnell Announces the April 4 Arrival of Elizabeth Tigges, DO
By Sarah Breemer Pfennigs
Elizabeth Tigges was interviewed three times and took seven months to make her decision to move to Grinnell as the new obstetrics and gynecology practitioner at Surgical Associates – not because she was hesitant about the existing practice or slower-paced, small-town life, but because she wanted this home to be permanent.
"I wanted my next move to be my forever move," Tigges said. "I want to have patients I see now until I retire when I'm 70."
Tigges grew up in Ottumwa, which makes her no stranger to small-town life. In fact, her Cardinal High School (Eldon, IA) graduating class only had between 45 to 50 students. As a young woman percolating with medical school dreams, she left the tiny 1A school after graduation for Des Moines University College of Osteopathic Medicine, and by 2008 had begun a 4-year residency in obstetrics and gynecology at Northeast Ohio Medical University. Her husband Cody was at her side with his own residency in Pediatrics.
After a fellowship placement landed the couple in Memphis, TN in 2012, Tigges became an assistant professor at the Family Practice Clinic-St. Francis at the University of Tennessee Health Science Center College of Medicine, but it wasn't long before Iowa was calling her back home. She joined the Ottumwa Regional Health Center as a Doctor of Osteopathic medicine (DO), specializing in obstetrics and gynecology (OB/GYN). Cody followed not long after securing a new position as clinical assistant professor of Pediatrics at the University of Iowa.
The long-distance marriage coupled with constant driving and take-out for dinner began to make Tigges rethink where she truly wanted to be. A friend and fellow OB/GYN practitioner alerted Tigges to the opportunity at Surgical Associates, and although she took just over half a year to make her final decision, Tigges is thrilled with what she believes to be an excellent choice.
"Ottumwa was a great practice for me. I enjoyed my partners and I felt good about my patients, but logistically it just wasn't working," Tigges explained. "I think for both my husband and I, this is a really great professional move, but I also feel that from a family aspect, this is a fantastic place to be."
After visiting with the staff and providers at Surgical Associates during several trips to Grinnell, Tigges was convinced.
"You know how sometimes things just feel right? When something feels connected?" she asked. "That was my experience when I came here. I'm so excited about growing my practice, my life, and my family in Grinnell."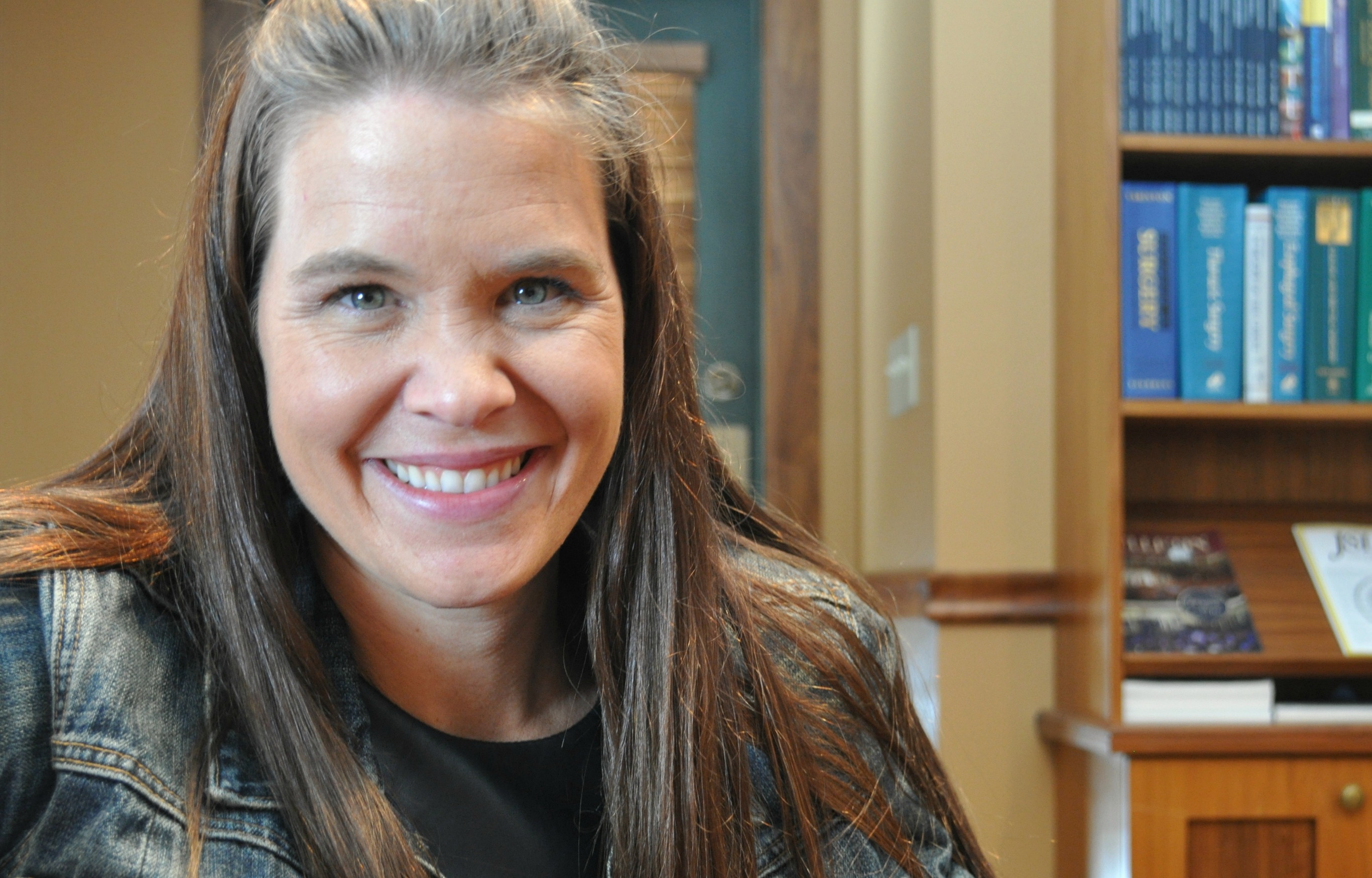 Tigges is envisioning a lot of development – both personally and professionally – with her new role at Surgical Associates. She's hoping to be involved significantly in gynecological surgery, but also wants to assist the Family Medicine clinic in the ongoing development of its obstetrics program.
"They [Family Medicine] already have an OB, but I hope I can provide benefits to them – sort of like an extra cook in the kitchen," Tigges said. "I'm super excited to be part of a multi-specialty clinic. I think that's going to make me, as an OB/GYN, so much better. It will provide so many different dimensions to the way I grow as a surgeon, the way I grow as a provider. I think it's going to make me a better doctor."
Tigges also has a specialty niche field: women's sexuality. While in Ottumwa, she organized a women's sex therapist to visit for an education day, and her interest burgeoned from there. It's a subject often overlooked during an appointment with an OB/GYN, let alone a general practitioner. That's a problem Tigges plans to remedy.
"Men's sexual health is a billion dollar industry," Tigges pointed out. "Women's sexual health is completely undervalued. I feel really strongly about changing that. Whether we admit it or not, sex has a huge influence on your relationship with your partner."
"People statistically won't mention things," she continued. "They won't outwardly discuss sexual dysfunction or urinary incontinence or prolapse, so I've made those things part of my annual exams. I want to highlight things women have a hard time talking about, so that people have an 'open-floor' discussion opportunity."
Overall, Tigges is most interested in getting to know the community and establishing roots here. She was part of a leadership academy during her time in southeast Iowa and credits the experience with understanding the importance of community guidance and involvement. Tigges believe putting yourself out there is imperative for personal and professional growth and welcomes the opportunity to reach out to Grinnell.
And really, human connection is the reason she became an OB/GYN practitioner in the first place.
"I love the variety. I love doing surgery, I love obstetrics, I love primary care," Tigges said "I've gotten the chance to delve into all these parts of medicine during my career, and that's perfect for my personality. I really love to connect with people. That feels so good to me and keeps me loving what I do."
Elizabeth Tigges, DO will began taking patients at Surgical Associates, Monday, April 4.
Surgical Associates is located at 122 4th Avenue in Grinnell and can be reached at 641-236-4323