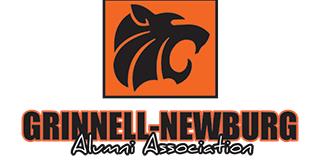 The GHS Alumni Board of Directors have voted to postpone the 2020 All Class Reunion and reschedule the reunion for July 4th weekend of 2021. As the pandemic of coronavirus has spread across our country, the Board of Director's first and foremost concern is the health and well being of all the alumni of GHS. This postponement will involve switching several of the events to different days, talking to all the vendors and bands we have secured and talking to those who have signed up for the Talent Show and Art Show. Those of you who have registered and paid your fee, we will be in contact with you regarding a refund or carrying that fee over to the 2021 reunion.  To the alumni who have signed up for Lifetime and 5 yr. memberships, those will be retained and your member status be retained. 
We want to thank those members of the Alumni Board of Directors for all their hard work during the past 4 years and appreciate their vision and commitment to making the 2021 reunion a great success. We are so sorry this pandemic has changed all our lives and plans, but we will get through this and will look forward to next year's reunion. 
We hope that all who have been touched by this disaster will look at all the friendships we have had and still do with other GHS alumni. We hope you will be encouraged to attend next year's reunion and celebrate with our classmates, the joy of being a graduate of GHS.